Tinubu Reacts To Buhari Ordering 'Killing' Of Ballot Box Snatchers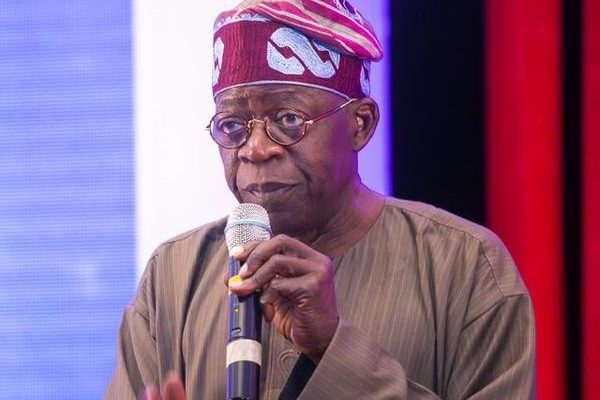 The national leader of the All Progressives Congress (APC), Bola Ahmed Tinubu has defended President Muhammadu Buhari for saying the life of anyone who snatches ballot boxes during elections is at risk.
Naija News had reported that at a meeting of APC leaders in Abuja on Monday, Buhari said: "Anybody who decides to snatch ballot boxes or lead thugs to disturb the election, maybe that would be the last unlawful action he would take… I have directed the police and the military to be ruthless."
The statement has generated mixed reactions from the public and political parties.
Speaking to newsmen after the meeting, Tinubu stated that the directive is not for security agencies to shoot indiscriminately but aim at only those who disrupt the electoral process.
He said: "I was in that meeting; the president was just reinforcing the fact that if you are out there snatching ballot boxes, and causing destruction, you are at risk of your own life.
"Whatever happens to you; no president will give an order that his own citizens should be shot summarily. No! No, it's okay, emotions are running high these days. Any individual including myself can be misinterpreted.
"These are not his words; he is a law-abiding person and he understands categorically and clearly what rule of law is and the lives of individual citizens, that he is in that office to protect.
"Now, let me run this; he has been fighting Boko Haram, kidnappers and all these before this election, did you hear him asking them to be shot and executed summarily? If he has gone through that in the last five years, please give a benefit of the doubt."
Source: Naija News