What Situation Room Promised To Do To INEC Over Poll Shift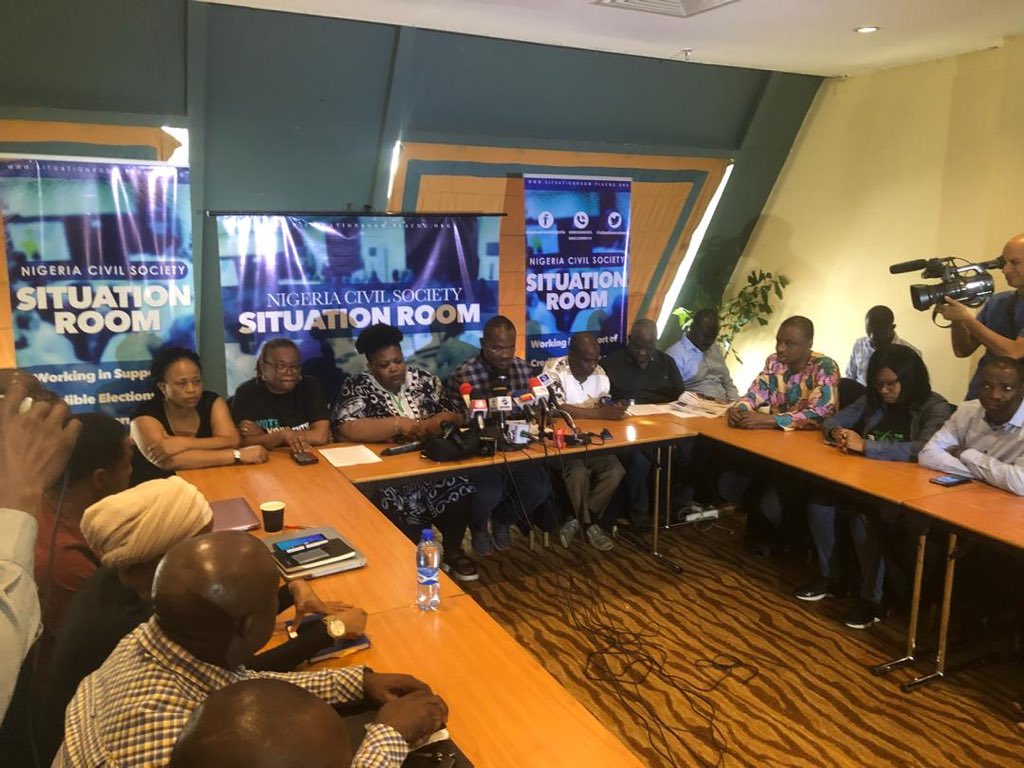 The convener of the Nigeria Civil Society Situation Room, Clement Nwankwo, has said that his organisation will continue to watch closely, the processes involved for the Independent National Electoral Commission (INEC) to conduct free, fair and credible elections in the country.
Naija News had reported earlier that the Commission postponed the Presidential and the National Assembly elections by one week on Saturday, February 16 to February 23.
INEC also postponed the governorship and state assembly elections, it will now hold on March 9.
Giving a reason for the decision, Prof. Yakubu said the decision was taken after a careful review of the plan for the exercise.
"Following a careful review of the implementation of its logistics and operational plan and the determination to conduct free, fair and credible elections, the commission came to the conclusion that proceeding with the elections as scheduled is no longer feasible," he had said.
Reacting to the development in a statement released after the Commission made the announcement, Situation Room, an umbrella body comprising of several civil society organisations, expressed shock and disappointment.
Nwankwo said the group would continue to keep an eye on the processes, especially so those sensitive materials already in the country are secure.
His words: "INEC has a duty, to be honest, and transparent with Nigerians in the conduct of elections. That duty of honesty has been fundamentally breached, but we will continue to closely watch the process and will take needed step," Nwankwo said.
"This development (postponement) casts a cloud of doubt on INEC's credibility and competence in conducting the election, but there is no alternative to democratic elections and we will continue to work towards successful elections in the country."
Nwankwo acknowledged that the postponement had huge economic implications on Nigerians, but called on them not to give up, despite it.
"There is no doubt that this postponement has imposed unforeseen financial and logistics burden on political parties, candidates, businesses and indeed the generality of Nigerians. We sympathize with Nigerians and urge restraints in the face of this sad postponement," he said.
"Nigerians should not give up… We urge all eligible voters to come out on February the 23rd and cast their vote. Nigeria belongs to us all," he added.