Day 38: RCCG Fasting Prayer Points For 17th February 2019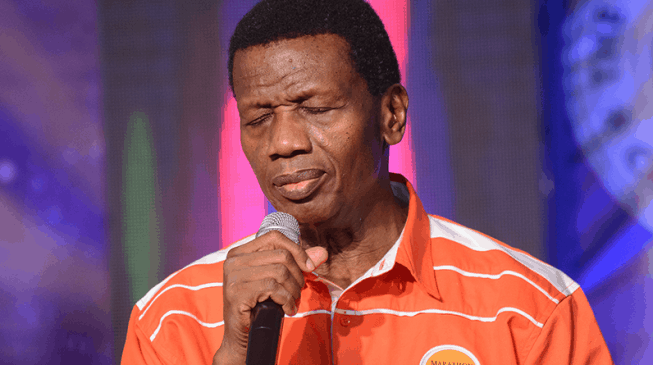 The Redeemed Christian Church of God (RCCG) has begun its annual 40 days fasting and prayer.
RCCG, which is one of the largest Pentecostal church in the world, is headed by Pastor Enoch Adeboye.
See prayer points for Feb. 17th below.
TITLE: PRAYER OF REVIVAL
1. Praise and worship
2. Thank God for a new day and for the salvation of your soul
3. Oh Lord keep me from sin and temptation, give me the grace to overcome Rev. 3:10
4. Father remove every spirit of lukewarm in this end-time church Rev. 3:15
5. Father, remove every weight that is weighing your church down in these last days, from fulfilling her mandate. Matt. 28:11
6. Father deliver us from the spirit of carefree life attitude and set us on fire for your kingdom Luke16:20.
7. Our Lord we thank you for your fire burning in the life of our father in the Lord and his family. Isa 10:17
8. Father, renew the strength of all your ministers and workers in our churches Isa. 40:31
9. Father help me to forever be relevant and never become a man of yesterday. 1Sam 16:1
10. Father have mercy on me and reverse every irreversible in my life this year. Ezek. 37:1-12
11. Father, send real labourers into the field to harvest the ripped souls Matt. 9:37
12. Oh lord, by your power eliminate the weariness in the life of your ministers Ex. 17:12
13. Our Lord and maker, please remove every hireling among the ministers and replace them with shepherd John 10:12-13.
14. Father, help the church to make the right choices and reset our priorities Luke 10:41
15. Father give us the grace to be effective in soul winning this year, 2019.
16. Father, help us to be faithful in giving our first fruit, tithes and offering throughout this New Year 2019
17. Father arise and show yourself mighty on our behalf and on the behalf of our, parishes and family members
18. Father help me to forever be relevant and never become a man of yesterday. 1Sam 16:1
Visit Naija News daily, as we update you with RCCG fasting prayer points.
Source: Naija News