Exclusive: Election Duty Corpers Abandoned In Ogun, INEC Officials Accused (Video)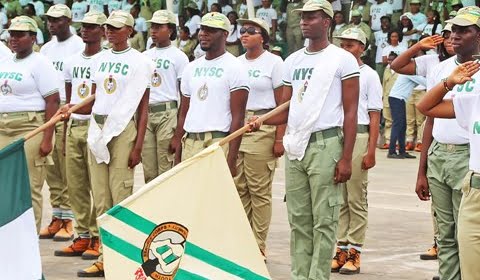 Some members of the National Youth Service Corps (NYSC) on election duty were on Friday night abandoned at Remo North in Ogun State, southwest Nigeria, Naija News can report.
Naija News learned that the corpers that were stranded were said to have been transferred from Abeokuta South to Remo North.
One of the affected corpers, who pleaded anonymity said: "Our LGI's contact is switched off, our state coordinator is not reachable. We are in a mess".
Another said: "Nigeria is a shithole; I feel strongly that it is worse than that. The system is stupid and wicked. INEC scammed us".
A video made available to Naija News by one of the corpers showed members of the NYSC shouting that INEC officials tried to use jazz on them, an allegation which Naija News could not verify at the time of filing this report.
Giving an update on the development, one of the affected corps members said: "If you know any INEC official, tell them that INEC officials at Remo North are threatening to use jazz on corpers because of the corruption they want to perpetuate".
Another said: "We were sublimely coerced to do this INEC thing and now those who urged us are using the middle finger on our face".
Naija News learned that the corpers protested and also appealed to the INEC officials to take them back to Abeokuta South because officials of the Commission in Remo North replaced their slots with others.
This online news platform reports that the corpers were later sent back to Abeokuta South after they protested in Remo North.
One of the corps members who made this known said: "We are moving now. They are driving us back to Abeokuta. Nigeria is doomed I swear. I have lost all ooze of faith in this country I swear".
Watch the video below…
Meanwhile, Naija News reports that the presidential and national assembly elections are scheduled to hold today, February 16.