Day 36: RCCG Fasting Prayer Points For 15th February 2019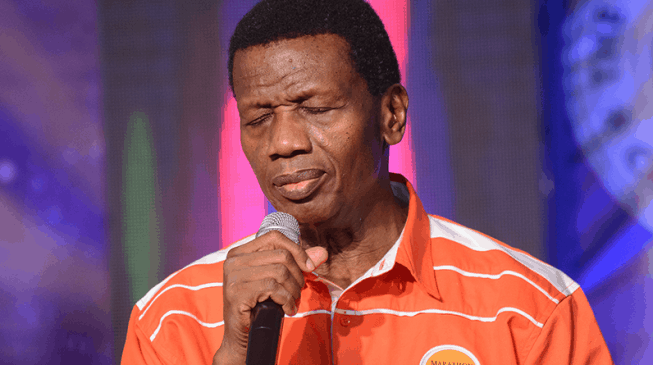 The Redeemed Christian Church of God (RCCG) has begun its annual 40 days fasting and prayer.
RCCG, which is one of the largest Pentecostal church in the world, is headed by Pastor Enoch Adeboye.
See prayer points for Feb. 15th below.
TITLE: PRAYER AGAINST SICKNESS AND EXTREME POVERTY
1. Praise and worship Him for a NEW DAY and for the SALVATION of your soul.
2. Father in the Name of Jesus I command every spirit of POVERTY OUT OF MY LIFE (Philippians 2:10).
3. Father every one under captivity by poverty in the Church WE DECLARE HIM/HER FREE in Jesus' name. (John 8:36).
4. Poverty is a reproach, therefore I SAY NO TO POVERTY IN 2019. (Psalms 110:1-2).
5. Father; BLESS ME WITH RICHES AND WEALTH to the Shame of my enemies in 2018. Genesis 1:28.
6. Father SET ALL YOUR CHILDREN FREE from sicknesses and diseases. Isaiah 49:24-25.
7. WE COME AGAINST ALL THE KILLER DISEASES of Cancer, High BP, Diabetes, hepatitis and other diseases in our Nations this year in Jesus Name.
8. Father; LET THERE BE HEALINGS for everyone afflicted by any of these diseases in Jesus' Name. Acts 3:3.
9. Father; Let the blood of Jesus cleanse us from ALL SINS AND DISEASES.
10. We receive grace afresh TO WALK IN HOLINESS; the way of sound health. Exodus 15:26.
11. We declare health, comfort, and strength TO EVERY SICK PERSON in the Hospitals and Homes in Jesus' Name!
12. LET EVERY PLAGUE CEASE in every community, home, and nation in Jesus' Name!
Visit Naija News daily, as we update you with RCCG fasting prayer points.
Source: Naija News