Top 10 Richest Nigerian Footballers And Their 2019 Net Worth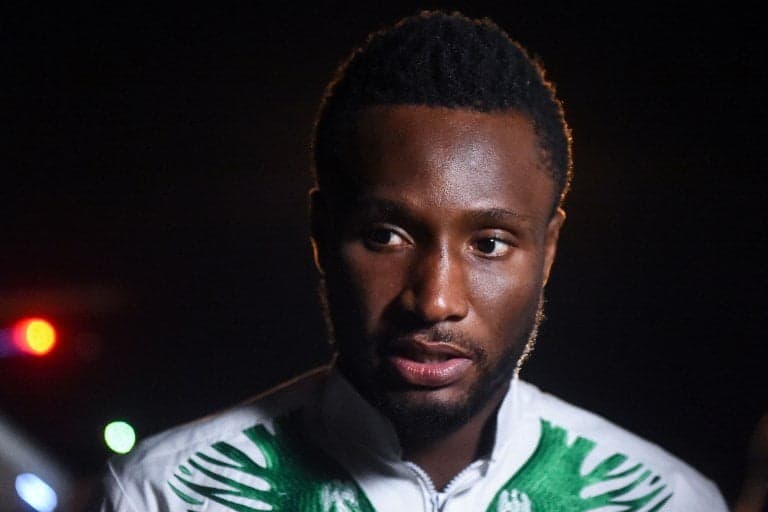 Football is the most loved sport in Nigeria and it is one of the best-paying jobs in the world and Nigeria is home to some of the richest football players in Africa.
Naija News hereby takes a look at the top 10 richest African football players and their net worth.
1. John Mikel Obi – Net Worth: $57 Million
John Mikel Obi is the richest footballer in Nigeria with  a net worth of  $57 Million. He plays as a midfielder for English club Middlesbrough and the Nigeria national team.  He owns several real estates around London, Lagos, and Jos. His cars include Range Rover sport, a Bentley Continental GT, and a Mercedes G wagon worth the sum of £650,000. This Super Eagles captain has won numerous honors throughout his career to date.
2. Obafemi Martins – Net Worth: $35 Million.
Martins began his career 19 years ago with FC Ebedei and has since played for a number of top-division clubs around Europe including Inter Milan, Newcastle United and Wolfsburg. The 34-year-old Nigeria international moved from MLS side Seattle Sounder to Shanghai Shenhua where he earns €8.4 million annually.
As at 2016 while he was at Seattle Sounder his net worth was $35million; this whopping sum qualifies him to be one of the richest footballers in Nigeria.
Obagoal has hotels in Italy and properties in other parts of the world.
3. Odion Ighalo – Net Worth: $30 million
Odion Ighalo played in the EPL a few years back and as at then was still earning enough to compete for the top ten richest Nigerian footballers. But since his move to Chang Chun Yatai, a Chinese top-flight club, the player's value has more than doubled.
He was signed for £20 million from Watford, and currently earns a stunning £200,000 ($262,000) per week. In other words, he earns over $1 (₦362 million) per month, which makes him the highest paid Nigerian player. The only thing separating from those at the top is that he has yet to earn that much for many years.
Odion Ighalo has a fleet of some of the latest luxurious cars and several mansions. Putting all his assets and player value into consideration, he has an estimated net worth of $30 million (10.9 billion naira).
4.Vincent Enyeama – Net Worth:  $28million
Vincent Enyeama is a Nigerian professional footballer who plays as a goalkeeper. He was also a member of the Nigerian national team from 2002 until October 2015, serving as its captain from 2013 until his retirement from international football. With 101 caps, he is Nigeria's most capped player of all time.  Enyeama another person on the list of richest footballers in Nigeria has a net worth of $28m.
5.Victor Moses – Net Worth: $20.1 Million
Here is another outstanding footballer in Nigeria earning a whopping $100,000 weekly salary. He plays as a winger on either flank for Süper Lig club Fenerbahçe, on loan from Chelsea. Moses began his career in the Championship with Crystal Palace, before his performances caught the eye of Wigan Athletic, where he made his Premier League debut in 2010.
Victor Moses has an endorsements deal worth around $1 million and a $15.9 million in personal investments. He is also the owner of five exotic cars which are said to worth $2.7 million. Moses also has an endorsement of over $1million annually, and he also has many landed properties.
6.Ahmed Musa – Net Worth: $18 Million
Ahmed Musa is a Nigerian professional footballer who plays as a forward and left winger for Saudi Arabian team Al-Nassr and the Nigeria national team. Musa became the first Nigerian to score more than once in a FIFA World Cup match, after scoring twice against Argentina in the 2014 FIFA World Cup. Ahmed Musa net worth is an estimated $18 million. He has been enjoying his golden years in professional football, his market value alone has reportedly been floating above the €15 million marks.
7. Emmanuel Emenike – $18 million net worth
Emmanuel Chinenye Emenike became popular among Nigerians after guiding the Super Eagles to the 2013 AFCON trophy. He is currently a free agent and looking for a club. But before becoming a free agent he plaid for several top clubs where he banked mammoth paychecks for several years. He is known to own several luxurious properties, including a customized Porsche. Putting all his assets into consideration, his net worth is in excess of $18.
8. Victor Anichebe – $16 million net worth
Victor Anichebe formerly played for Everton and has travelled around the world playing for several European and Asian teams that paid him huge weekly paychecks. Putting all his assets into consideration, he is estimated to have a net worth of around $16.
He is currently a free agent, but is not retired and may still get signed up in the next couple of transfer windows. Nevertheless, he remains one of the richest players in Nigeria.
9. Kelechi Iheanacho – $4 million net worth
From a boy who couldn't afford a DSTV subscription to one people now subscribe to paid TV to see in live action in the EPL, Iheanacho's story and road to success is far from a straight one.
At the moment, he is one of the highest earning footballers in Nigeria with a weekly salary of £100,000. If he keeps his head straight and his game tight, he could go ahead to become the richest footballer in Nigeria one day.
For now, from what he has earned so far from his playing time at Manchester City and Leicester City football clubs, we are estimating a net worth of roughly $4 million.
10. Alex Iwobi – $4 million net worth
Alex Iwobi recently signed a new deal with Arsenal FC that will see him earn around £70,000 per week, placing among the highest earning Nigerian players.
He is a nephew to arguably the most popular Nigerian football player Nigeria has ever seen, Jay Jay Okocha. Alex Iwobi's estimated net worth is in excess of $4 million (1.5 billion naira).