Suspended CJN Onnoghen Asks Appeal Court To Stop His Arrest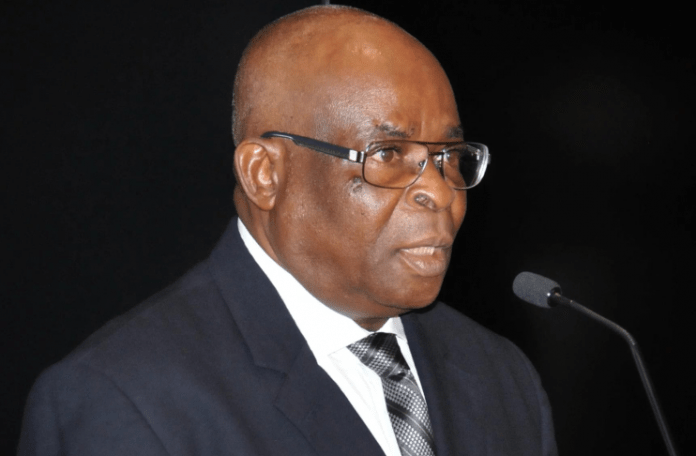 The suspended Chief Justice of Nigeria (CJN), Justice Walter Samuel Onnoghen, has asked the Appeal Court in Abuja to stop his arrest.
The suspended CJN, who faulted the Code of Conduct Tribunal's decision to arrest him, based his argument on 11 grounds.
Onnoghen said his decision to be absent from the CCT was not in disobedience to any order as no order to compel his attendance was served on him.
He stated that the CCT erred by ordering his arrest when the application challenging its jurisdiction to hear and determine the complaints of the respondent had not been heard.
The court document read in part, "The appellant (Onnoghen) has a pending motion challenging the competence of the charge preferred against him and the jurisdiction of the tribunal to entertain same.
"Until the issue of the CCT jurisdiction being challenged by the appellant is heard and determined, the physical presence of the appellant to take his plea is not mandatory or necessary.
"The order of the bench warrant is a breach of the respondent's right to appellant's right to liberty under the Constitution of the Federal Republic of Nigeria 1999 (as amended)."
Onnoghen said that the CCT contravened Section 266(b) of the Administration of Criminal Justice Act when it ordered his arrest as the Act clearly states that an appellant has a right to be absent from court during the argument of an interlocutory application.
Onnoghen challenged the decision of the CCT chairman not to step down despite calls for him to recuse himself due to a pending corruption charge against him and "likelihood of bias."
Onnoghen also asked the Appellate Court to "give an order setting aside the order of the tribunal made on February 13, 2019; an order for the constitution of a different panel at the CCT to try him and an order dispensing his presence from the CCT."