Day 35: RCCG Fasting Prayer Points For 14th February 2019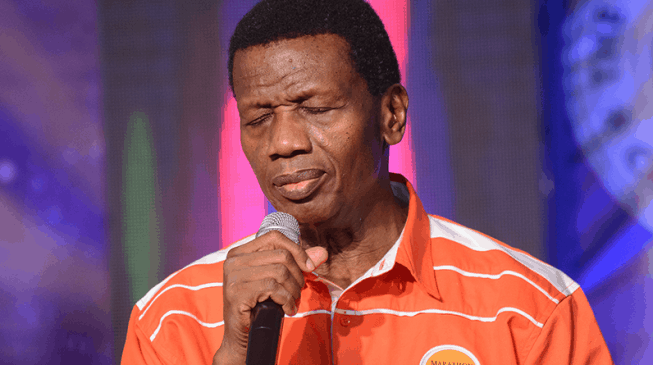 The Redeemed Christian Church of God (RCCG) has begun its annual 40 days fasting and prayer.
RCCG, which is one of the largest Pentecostal church in the world, is headed by Pastor Enoch Adeboye.
See prayer points for Feb. 14th below.
TITLE: PRAYER FOR GOOD GOVERNANCE AND ELECTION IN NIGERIA
Nigeria is going into another period of GENERAL ELECTION starting from this year February.
Let us pray for Nigeria and other Nation(s) holding Elections.
1. Praise and Worship God.
2. Pray for free, fair and peaceful ELECTIONS IN NIGERIA and our Nation.
3. Pray that the electoral institutions WILL NOT COMPROMISE STANDARD for a free and fair election.
4. PRAY FOR THE ELECTORATE, for God's guidance in voting for the right candidate.
5. Pray that all those who are seeking power by fetish means WILL BE DISAPPOINTED.
6. Pray that God will CHOOSE FOR US LEADERS that will Rule in righteousness and fear of God.
7. FATHER, LET ALL MEN IN GOVERNMENT fear you and do away with unrighteous behaviors for the good of our Nations. Ecclesiastes 12:13.
8. Father, use these Coming Elections to DECLARE YOUR GLORY in Nigeria and other Nations.
9. Father, we decree and declare Nations to be FREE OF EVERY FORM OF WASTAGE; be it human beings or finance in Jesus' Name.
10. FATHER, HELP OUR LEADERS to walk in your Fear, Wisdom, Knowledge, and Understanding.
Visit Naija News daily, as we update you with RCCG fasting prayer points.
Download NAIJA NEWS app: