Clinton Calls Buhari, Regrets Absence At Peace Accord.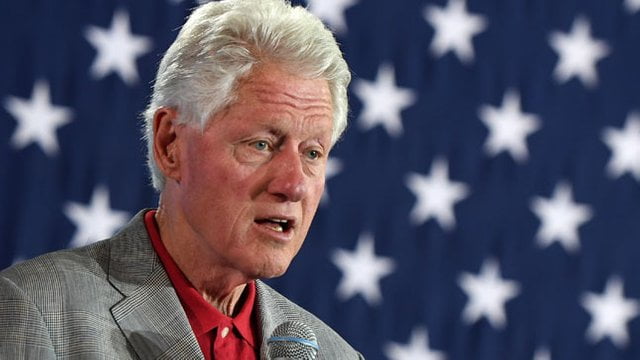 What Bill Clinton And Buhari Discussed On Telephone.
Former President Bill Clinton of the United States has expressed regrets over his absence at the signing of peace accord ahead of the elections.
According to Femi Adesina, the presidential spokesman, Clinton said this in a telephone conversation with Buhari on Wednesday.
Naija News reports that Clinton was supposed to be a special guest at the accord organised by the National Peace Committee but he pulled out of the trip on the eve of the programme, saying his visit might be politicised.
While the Peoples Democratic Party (PDP) had alleged that provocative utterances of some All Progressives Congress (APC) members made the American leader cancel his trip to Nigeria, Dele Momodu also opined that through a tweet that Clinton "…. must have been told it is no longer safe to visit Nigeria as these gladiators are hell bent on fighting to finish…"
Adesina, however, said during their conversation, Buhari assured Clinton of credible elections.
"President Muhammadu Buhari has appreciated former President of the United States, Bill Clinton for his continuous support for Nigeria and the growth of her democracy," Adesina said in a statement.
"The President, who took a telephone call from President Clinton Wednesday night, described him as a friend of the country, while commending his constant support for the peace, stability and progress of Nigeria under a democratic dispensation.
"President Buhari also assured him of his commitment to free, fair and credible elections in the weeks ahead.
"President Clinton, who regretted his inability to visit the country to witness the signing of the final peace accord before the general election, wished Nigeria well as her citizens go to the poll."