50 Romantic Valentine Quotes You Can Send To Your Lover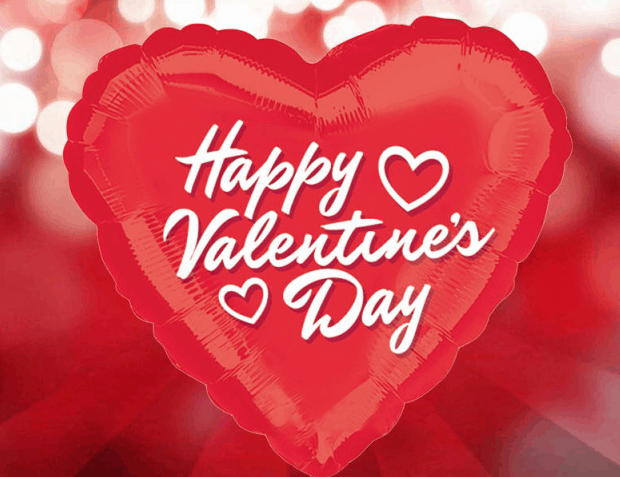 Valentine is always a special day to celebrate and show friends, family and loved ones how much you care and value them.
Naija News reports the day is celebrated globally on the 14th of February annually.
To spice up your celebration, this online platform has compiled a list of romantic quotes and messages that can be sent to your loved ones.
See beautiful quotes you can share with those special people:
There is only one happiness in life: to love and be loved – George Sand
Your flaws are perfect for the heart that's meant to love you – Trent Shelton
Lovers don't finally meet somewhere. They're in each other all along – Rumi
A flower cannot blossom without sunshine, and man cannot live without love – Max Muller
You know you're in love when you can't fall asleep because reality is finally better than your dreams." – Dr. Seuss
The art of love…is largely the art of persistence – Albert Ellis
Love planted a rose, and the world turned sweet." – Katharine Lee Bates
What the world really needs is more love and less paperwork – Pearl Bailey
Money can't buy love, but it improves your bargaining position – Christopher Marlowe
Love is like an hourglass, with the heart filling up as the brain empties – Jules Renard
Lord! I wonder what fool it was that first invented kissing – Jonathon Swift
When love is not madness, it is not love – Pedro Calderon de la Barca
Nobody has ever measured, even poets, how much a heart can hold – Zelda Fitzgerald
Love is metaphysical gravity – R. Buckminster Fuller
Love is a canvas furnished by nature and embroidered by imagination – Voltaire
If you remember me, then I don't care if everyone else forgets." – Haruki Murakami
Love is being stupid together – Paul Valery
Love is a condition in which the happiness of another person is essential to your own – Robert Hein
Take my hand, take my whole life too, but I can't help falling in love with you – Elvis Presley
I love you more than I have ever found a way to say to you – Ben Folds
There is so much love for us to share. This is our time to fall in love again with each other – Rita Jacobsen
If I could reach up and hold a star for every time you've made me smile, the entire evening sky would be in the palm of my hand. Author Unknown
This fire that we call Loving is too strong for human minds. But just right for human souls – Aberjhani
Each time you love, love as deeply as if it were forever – Audre Lorde
Love is when the desire to be desired takes you so badly that you feel you could die of it – Henri de Toulouse-Lautrec
Love is something eternal; the aspect may change, but not the essence – Vincent van Gogh, Artist
A true lover always feels in debt to the one he loves – Ralph W. Sockman
Thank you for the special joy I've found in loving you.
We have had many sweet yesterdays and I know we have bright tomorrows too!"
Great love awakens us to the fullness of life. Great love shapes us. When we are embrace of love the world appears brighter and evens our food taste better when we love – Tito Tinajero
Loving someone and having them love you back is the most precious thing in the world – Nicholas Sparks
There is no remedy for love but to love more
On this Valentines let me tell you, you are a sweetheart who makes every day the bright and cheerful kind, who brings the warmest memories and the happiest thoughts to mind
In real love you want the other person's good. In romantic love you want the other person –
Margaret Anderson
For every beauty, there is an eye somewhere to see it. For every truth, there is an ear somewhere to hear it. For every love there is a heart somewhere to receive it – Ivan Panin
I'm glad I have you for the rest of my life as a best friend, lover, and fellow adventurer. Thank you for constantly supporting me, forgiving me, loving me, making me laugh, and challenging me to be a better person.
What the world really needs is more love and less paperwork – Pearl Bailey
Money can't buy love, but it improves your bargaining position – Christopher Marlowe
If love is the answer, could you please rephrase the question? – Lily Tomlin
Look, there's no metaphysics on earth like chocolates." – Fernando Pessoa
Love is like an hourglass, with the heart filling up as the brain empties – Jules Renard
A successful marriage requires falling in love many times, always with the same person – Mignon
Love doesn't make the world go round. Love is what makes the ride worthwhile." – Franklin P. Jones
Grow old with me! The best is yet to be – Robert Browning
The Eskimos had fifty-two names for snow because it was important to them: there ought to be as many for love." – Margaret Atwood
It is astonishing how little one feels alone when one loves – John Bulwer
Love is the greatest refreshment in life – Pablo Picasso
Where there is love, there is life – Mahatma Ghandi
The best and most beautiful things in the world cannot be seen or even touched. They must be felt with the heart – Helen Keller
There are never enough I Love You's – Lenny Bruce
Download Naija News App. Advertise with us. Send us enquiries and press releases.