#2019: Army Uncover Plots To Cause Trouble At Polling Units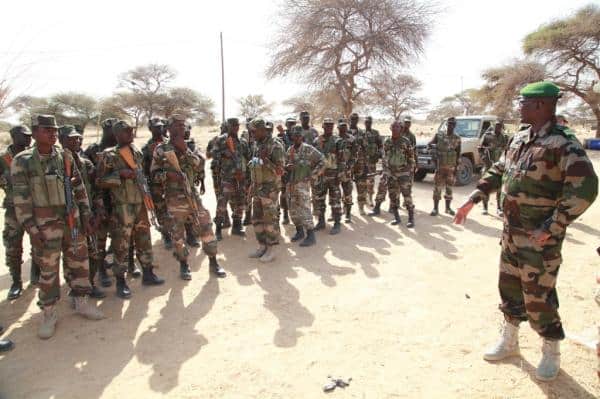 The Nigerian Army, 6 Division in Port Harcourt, said it has uncovered a plot by some miscreants wearing military uniforms to cause mayhem at polling centres.
It, therefore, warned all its personnel and mischief doers to stay away from polling centres.
In a statement signed by its Deputy Director, Public Relations, Col. Aminu Iliyasu, it said such mischief doers who are hatching such plans, would be identified and arrested.
The military division affirmed that no soldier would be allowed within the vicinity of any polling area, and anyone seen in its uniform would be seen as an impostor.
It added that soldiers would only be allowed to stay within strategic areas where they would be able to quickly attend to any breach of security.
The statement read, "It has come to our notice that some sponsored miscreants are planning to use military-like fatigue dress, pretending to be troops of the Nigerian Army to perpetrate carnage at the polling centres.
"This plan has failed as no soldier is allowed to be seen in the vicinity of the polling area. Anyone seen in military uniform in a polling unit is an impostor and should be treated as such.
"Anyone with useful information about any security breach should please call 09027771482 immediately.
"We wish to use this medium to warn all troublemakers to have a change of mind and action as our troops will not tolerate any act by anyone to truncate the electoral process."
The Division of the Nigerian Army, which covers Rivers, Akwa Ibom, Bayelsa and Delta States, insisted that the Nigerian Army would continue to be neutral.
Meanwhile, the Division said it would on Thursday (today) conduct a confidence-building patrol within the Port Harcourt metropolis.
It said the exercise was aimed at sensitising and reassuring members of the public of the resolve of the Army and other sister agencies to work in synergy in the discharge of their constitutional mandates of protecting lives and property.