Why Yemi Osinbajo's Helicopter Crashed – AIB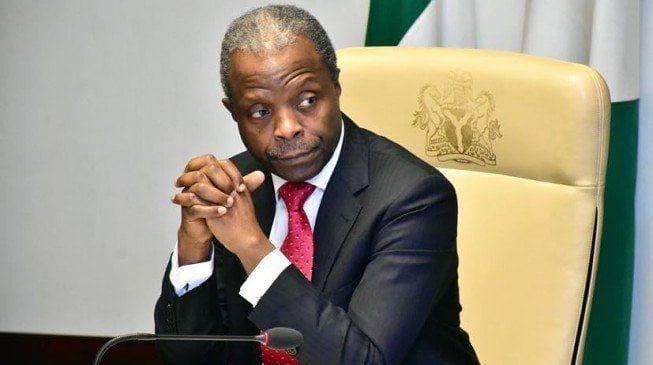 The Accident Investigation Bureau ( AIB ) has today revealed the reason why Vice President Yemi Osibanjo's chopper crashed
The AIB Commissioner and Chief Executive Officer Akin Olateru disclosed that the crash occurred because it landed on a dry dusty environment.
This he revealed during a brief meeting at the Bureau's headquarters at Murtala Muhammed Airport Lagos.
Olateru said the chopper, Agusta Westland W 139 Caverton Helicopters, crashed landed as an effect of a brownout generated during its landing in a dry dusty environment.
He said an assessment and risk test should have been carried out at the Kabba stadium before the flight.
He, however, stated that investigations are still being carried out and full details of the report will be released as soon as possible.
Osibanjo's helicopter crashed landed in Kabba on Sunday, February 2, where he went for his door-to-door campaign.
This is not the first time the Vice President's helicopter will be involved in such an accident.
In June 2018, his chopper was forced to land a few seconds after taking off from the Nigeria Customs Command and Staff College, Gwagwalada in Abuja.
The VP had gone to the college for the graduation ceremony of Senior Division Course 1/2018 participants.