2019 Elections: Buhari, Atiku Confirm Presence To Sign Final Peace Accord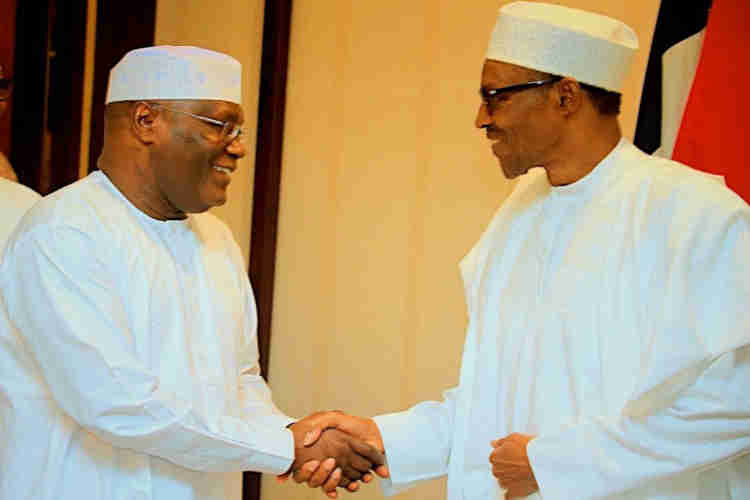 Bill Clinton To Speak With Buhari, Atiku Ahead Of  The Presidential Elections
All is close to being set for the February 16 presidential elections as President Muhammadu Buhari of the All Progressives Congress (APC) and former Vice President Atiku Abubakar of the Peoples Democratic Party (PDP) have confirmed that they will sign the final peace accord today.
The Duo had signed a first peace pact, organized by the National Peace Committee(NPC) in December last year December, Naija News reports.
Former US President Bill Clinton will also speak with Buhari and Atiku this week to ensure peaceful election, his spokesman Angel Ureña confirmed in a statement.
Clinton was earlier billed to deliver a keynote address and witness the signing of the peace accord organized by the National Peace Committee (NPC) led by former Head of State General Abdulsalami Abubakar.
The former US president, however, canceled the trip because his visit to Nigeria "has the potential to be politicized in a way that is not in line with the goals of the Committee," Ureña said.
"This is a crucial time in Nigeria, and President Clinton is hopeful that the election's outcome reflects the will of the Nigerian people," the spokesman added.
When contacted last night, Femi Adesina, the Special Adviser Media and Publicity to President Buhari, said: "You will see him [the president] there."
Mr. Paul Ibe, Atiku's media aide, also confirmed yesterday that the former VP would sign the pact today.