2019: Atiku's Victory Will Determine Our Region's Survival – Middle Belt Forum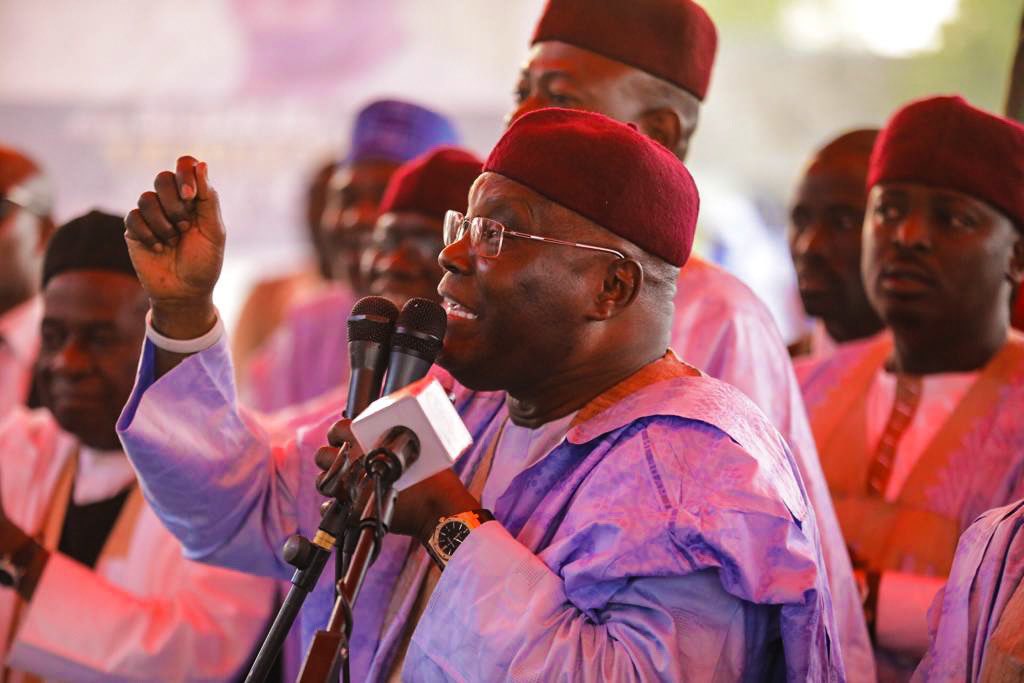 Ahead of Saturday's presidential election, the Middle Belt Forum has called on the electorate in the region to vote for the presidential candidate of the Peoples Democratic Party, Atiku Abubakar in the February 16 election.
The Forum stated that the survival of the region depends on the victory of Atiku in the presidential election.
The President of the forum, Dr Pogu Bitrus, revealed this at a press conference in Abuja.
Bitrus stated that President Muhammadu Buhari's government had failed to protect the people of the region.
He claimed that over 1,814 people were killed across 17 states in Nigeria within six months in 2018.
He stated that the endorsement of Atiku by various socio-cultural groups including Afenifere, Pan-Niger Delta Forum, Northern Elders' Forum, Ohanaeze and MBF was based on a dispassionate assessment of Atiku and Buhari.
Bitrus said the major consideration for the middle belt region was the security of lives and properties of the people.
"One major consideration for us in this election is the security of lives and properties of the peoples of the Middle Belt region.
"It is no secret that in the close to four years of the Buhari-led administration, the entire Middle Belt was turned into a vast killing field.
"According to Amnesty International, within the first four months of the year 2018, 801 persons were murdered in the Middle Belt alone.
"The primary responsibility of government as enshrined in Section 14 (2) of the Nigerian Constitution, 1999 (as amended) is the protection of lives and property.
"The Buhari-led administration has failed woefully in that duty and endangered the entire Middle Belt region. We, therefore, have no hesitation in rejecting him as a candidate deserving of our support in the forthcoming presidential elections."
Source: Naija News