Dele Momodu Reveals Why Clinton Cancelled Trip To Nigeria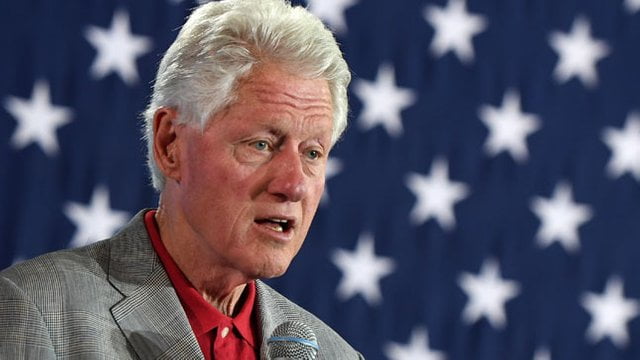 The Publisher of Ovation International Magazine, Dele Momodu, has hinted why former US President, Bill Clinton, cancelled his trip to Nigeria ahead of Saturday's presidential elections.
Naija News recalls that the former US president was scheduled to visit Abuja this week, alongside Baroness Patricia Scotland, the Secretary-General of the Commonwealth.
The planned trip was facilitated by the Kofi Annan Foundation and the National Peace Committee (NPC).
In a statement signed by Clinton's spokesman, Angel Urena, he said that his visit could be "politicized".
"Over the course of the last several days, and after various conversations with the different stakeholders, it's become apparent that President Clinton's visit to Nigeria has the potential to be politicized in a way that is not in line with the goals of the Committee. Therefore, he will not be traveling to Abuja," the statement read.
The former president had been set to deliver a keynote speech at a ceremony, for the signing of a peace accord by presidential candidates.
Writing on his Twitter account, Momodu claimed that Clinton must have been informed its no longer safe to come to Nigeria.
Quoting the story, he wrote: "That's serious; he must have been told it is no longer safe to visit Nigeria as these gladiators are hell bent on fighting to finish…"