2019: Asari Dokubo Counters Nnamdi Kanu, Call On Biafrans To Vote Out President Buhari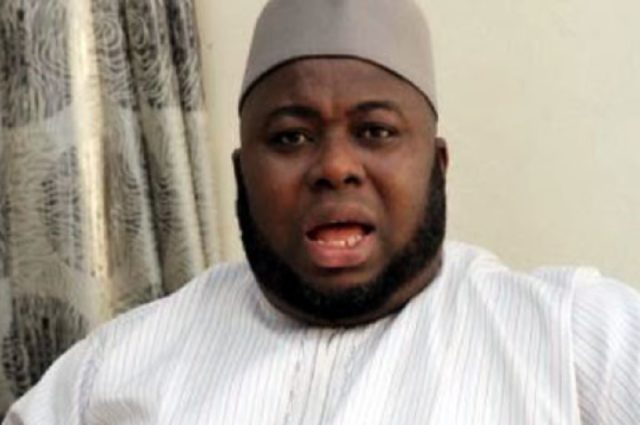 Dokubo Describes Their Voting As Revenge For Killing Of Their Brothers
Igbo and Biafrans have been warned by the former Delta militant leader, Asari Dokubo against supporting the boycott of the forthcoming elections.
Recall that Naija News had reported that the leader of the Indigenous People of Biafra, IPOB, Nnamdi Kanu called for a boycott.
Dokubo, in a viral video, said Kanu is working for the 'enemies' and has no authority to ask Igbo to boycott the elections.
He revealed that the election boycott would benefit President Muhammadu Buhari's re-election bid, hence strongly called on Igbo to come out to vote to avenge the death of Biafrans.
Dokubo also advised Igbo to come out in huge numbers and vote against Buhari who "shed the blood of their people".
"There are those set to divide Biafrans into pockets for reasons they cannot explain to us who are not working for interest of Biafrans but working for the interest we are not sure of.
"They are Biafrans in the day time, in the night they are something else, they are dividing Biafra into cleavages of Ijaw, Oron, Efik, Ibibio for reasons best known to them.
"They are appropriating the collective ownership of Biafra. Kanu, you don't have the power to appropriate our collective destiny, you can't stand up somewhere without consultation with all Biafrans and declare there would be a boycott of the election.
"Kanu you will not succeed, you are working for the enemies because the only beneficial of boycott is for the re-election of Buhari.
"God forbid that you are working for him because sooner or later whatever that is hidden will come to light.
"Can boycott work in Ijaw, Efik? Kanu, you are deceiving yourself leading people to their death. Are you wiser than Ojukwu who took part in the election?
"Biafrans will come in judgement against you very soon, this is for fellow Buhari who has killed our members.
"Ndigbo, let no one deceive you by going behind, we must vote against Buhari to avenge the death of Igbos and teach him a lesson."
VIDEO:
Download Naija News App. Advertise with us. Send us enquiries and press releases.