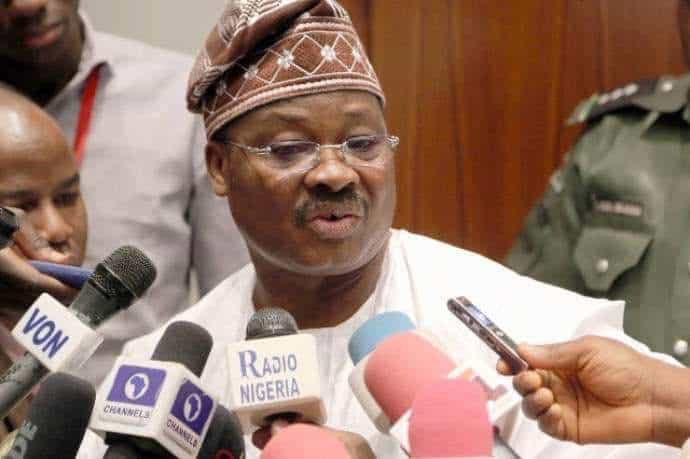 Oyo state governor, Abiola Ajimobi has called for the support of the traditional rulers and citizens in the country to deliver votes for the success of President of Muhammadu Buhari.
Naija News reports that Ajimobi further solicited the support of traditional rulers and citizens of Oke Ogun for the APC.
The governor revealed this in a statement he made during a 3-day campaign for the party, especially in the state
Ajimobi said, "I want to appeal to our royal fathers and the people of Oke Ogun to vote for the APC in the forthcoming election. I have kept faith with Oke Ogun and Adelabu, who by the grace of God and your supports will succeed me, will move this zone to the next level. A vote for President Muhammadu Buhari will also be a vote for the rapid development and harnessing of the great agric. potential of this zone. With the solid foundation already laid by the APC, I can assure you that the next four years will be prosperous for all".
"I want to quickly debunk a misinformation being peddled from the camp of the PDP and their ilk that our administration has not paid the incumbent honorable representing Orelope constituency his entitlements and dues. I heard he claimed he could not do projects because his late predecessor had been paid all the entitlements accruable to the constituency.
 "I want to state categorically that this claim is a lie from the pit of hell. The honorable has been collecting all monies due to your constituency, even the vehicle that is supposed to belong to the late member was given to him. We have been fair to him. So why is he lying to you at home? I am the one approving their dues and allowances and I'm saying authoritatively that he has been paid all that is due to the constituency. It is now left to you, his constituents, to make amends by voting him out. The PDP is a den of liars from top to bottom and you all know it,"  he said.
Follow @naijanews