Biafra: Nnamdi Kanu Speaks On Calling Off Election Boycott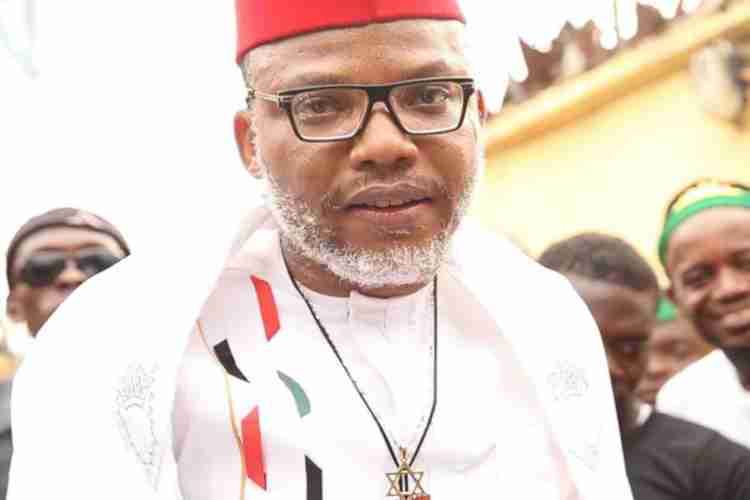 The leader of the outlawed Indigenous People of Biafra (IPOB), Nnamdi Kanu, says he will call off the election boycott if the President Muhammadu Buhari-led Federal Government heeds to his demands.
Naija News reports that Kanu made this statement during a live broadcast via Radio Biafra in London, United Kingdom on Saturday, February 9.
The secessionist and his group have on several occasions called on Nigerians from the South East part of the country to boycott the nation's general elections, an order which has however generated series of controversies with many attacking the IPOB leader.
Speaking on the forthcoming election, Kanu said the boycott order he gave is not against anybody, noting that he called for a boycott of the 2015 elections.
The IPOB leader said: "Our boycott is not against anybody. I asked for a boycott in 2014 before 2015 elections as at that time, Atiku left Jonathan our brother to go and campaign for his own brother who is a Fulani man, Buhari.
"Do you know Atiku was in PDP? Are you aware he was in PDP? Vice President in PDP and he decamped to APC. Now you're asking IPOB to reelect him? What makes you think that I Nnamdi Kanu will ask this very wonderful army of heaven to vote in 2019 with nothing?
"I gave them my conditions if they don't accept to my demands I will publish it on Friday that the world may know what we are asking for. If they sign it then I will call off the boycott, if they don't sign it we proceed full steam ahead because our priority is Biafra, nothing more, nothing less.
"I am not asking for anything else in life, all I want to see is Biafra after that then I can die," Kanu added.
Kanu is leading a group seeking secession from Nigeria. The group has since been proscribed by the Nigerian government.