#PMBdoyouknowSeries: Nigerians Question Buhari On Twitter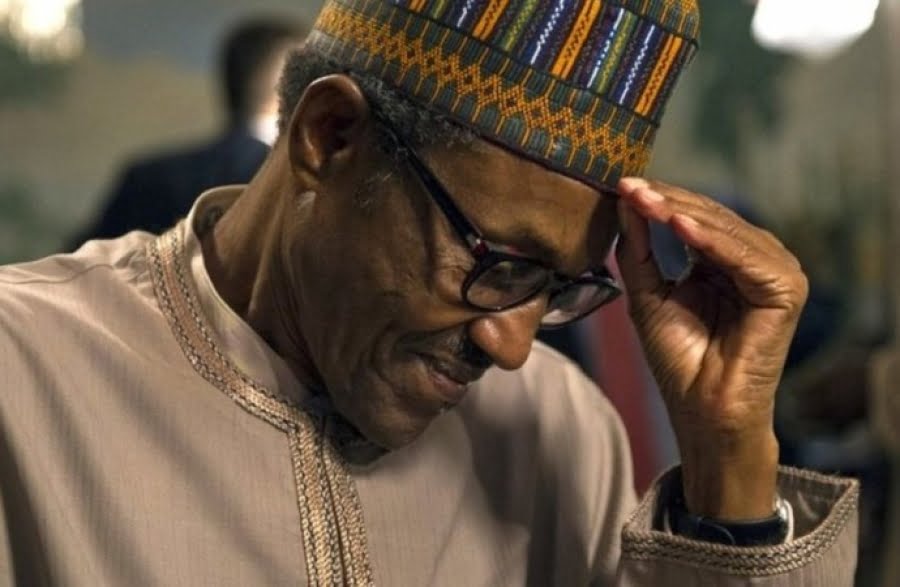 Nigerians have taken to the micro-blogging site, Twitter to question President Muhammadu Buhari ahead of the general elections in the country.
Naija News reports that the people questioned the President through a trending hashtag on the micro-blogging site, #PMBdoyouknowSeries.
This online news platform understands that the #PMBdoyouknowSeries trended for over 12 hours with the hashtag topping the Nigerian Twitter trend at some point.
The development, Naija News can report is coming few days to the nation's Presidential election which is slated for February 16.
Some of the reactions and comments monitored by this reporter show that the people listed a series of issues facing the country with an aim to bring the President's attention to them.
While some tried to draw the attention of the President to the salient issues, others took the opportunity to throw shade at the President.
Naija News captured some of the questions below…
If you have opportunity to tell Buhari to do one thing,

what will you tell him to do? ??#PMBdoyouknowSeries

— Osas Cruz (@OsasCruz) February 8, 2019
Do you know that the missing 2.8billion naira fela sang about in his song was traced to tyrant buhari's bank account in London?#PMBdoyouknowSeries

— mazi ugochukwu (@kings_tech) February 8, 2019
Your name will be written in the bad books of our history. No other person divided Nigeria as you have done. #PMBdoyouknowSeries

— King Dome..is coming (@bae4eva_) February 8, 2019
When the late former President "Umaru Yar'Adua" fell sick in 2009 and left the country for medical treatment in Saudi Arabia, Buhari said Yar'Adua should be declared incapacitated and unfit to rule the country after few weeks Yar' Adua traveled to Saudi Arabia #PMBdoyouknowSeries

— Mr Bants (@Daybor) February 8, 2019
#PMBdoyouknowSeries Everybody in APC doesn't give 2 fucks about you? Stop been a tool old man

— Pls RT My Pinned Tweet | Imoemi (@Imoemi_) February 8, 2019
Do you know that @MBuhari can't read his own handrwriting. It's not very clear to him ??? #PMBdoyouknowSeries#PDP #Atikulated

— Fegor Okonedo (@FegurGreen) February 8, 2019
Is this prayer a good one or a prayer of a wicked father?#PMBdoyouknowSeries#AtikuMeansSecurity #AtikuMeansPeace pic.twitter.com/b2ABBk1YdJ

— Udeh Walker™???? (@iamEljay) February 8, 2019
#PMBdoyouknowSeries you only pull crowd off social media? on social media we hardly see people climbing trees, scoreboards and ceilings for you… unless those getting paid for it…

— Aladin Salman ? (@fynefaceIV) February 8, 2019
Do you know how many farmlands have been destroyed and the number of farmers killed or displaced under the diversification policy of the Buhari Administration. #PMBdoyouknowSeries

— Alhaji A'kan ابن تع (@Just_Ak47) February 8, 2019
@thepamilerin @EzraelAni Do you know that the insecurity situation is so bad in Buhari's home state of Katsina, residents relocate to Niger Republic to seek asylum.#PMBdoyouknowSeries pic.twitter.com/ggOBYpPZzc

— Alhaji A'kan ابن تع (@Just_Ak47) February 8, 2019
If you know you know!!! #PMBdoyouknowSeries pic.twitter.com/gEk49hkRKd

— Dr Cyril Afuwai (@cygeophysical) February 8, 2019
Do you know PMB did not make cabinet appointments for 6months after he took office? #PMBdoyouknowSeries

— Alhaji A'kan ابن تع (@Just_Ak47) February 8, 2019
Do you know that under Buhari, your security is not guaranteed, it is dangerous to trust him with it. Let's remove him next week, otherwise, we won't be able to sleep with our eyes closed. He's plans to rig the election will fail, watch it! #PMBdoyouknowSeries

— Jeremy Whyte (@loveshare73) February 8, 2019
We have suffered enough
We asked for change we got worse
We were so blind to see that you are not the one
Please sir its time to go, we are tired#PMBdoyouknowSeries

— His wife?. (@itzbellakris) February 8, 2019
"Loss of memory is normal, even Jesus Christ, Prophet Mohammed lost their memories at some point"— Festus Keyamo 2019??
Please how did this man got his SAN status? Senior Advocate of Nonsense, mtchewww radarada. #PMBdoyouknowSeries

— BalogunMedinah (@adorablemd) February 8, 2019
BREAKING: the fastest (and maybe only) project of the Buhari administration.#NigeriaDecides2019 #BuhariMustGo #PMBdoyouknowSeries pic.twitter.com/oYoJ3z93mk

— ReelestG™ (@ReelestG) February 8, 2019
#PMBdoyouknowSeries YOU
WILL LOSE!

— #GNWA (@Philingzz) February 8, 2019
#PMBdoyouknowSeries that promised to diversify into Agriculture upon swearing in May 2015 with little attention to oil but he ended up killing the farmers that will support the Agricultural promise and going around looking for oil in Bauchi and environs.

— Legit_koncept ???? (@BetaKoncept) February 8, 2019
#PMBdoyouknowSeries do you know that PMB doesn't even know he's running for president?

— Black AbrahamLincolN (@Darksaint_911) February 8, 2019
Is it this same Buhari that's not aware of anything? How will he know that #PMBdoyouknowSeries is trending pic.twitter.com/JLOAtfGOMx

— D'Instigator (@iamhusby) February 8, 2019
Do you know Buhari doesn't know the meaning of livestock? #PMBdoyouknowSeries

— Youths4Atiku (@AtikuYouths1) February 8, 2019
Do you know the economic impact of not having a cabinet for 6months? #PMBdoyouknowSeries

— Alhaji A'kan ابن تع (@Just_Ak47) February 8, 2019
Do you know…… Well even buhari doesn't know anything so why should we? #PMBdoyouknowSeries pic.twitter.com/M6FYhwhlbQ

— Adazoe (@Adazoee) February 8, 2019
Source: Naija News