Jerry Gana Rejects SDP's Endorsement Of Buhari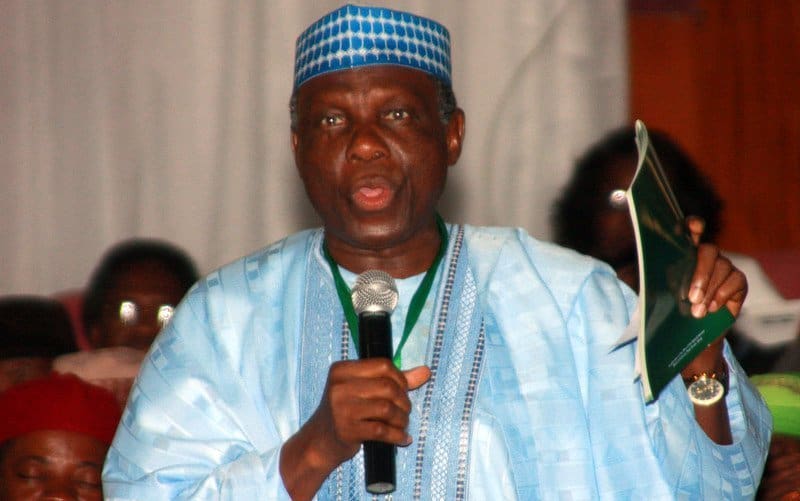 A former Minister of Information, Prof Jerry Gana, has rejected the Social Democratic Party (SDP) endorsement of President Muhammadu Buhari as its presidential candidate for the forthcoming elections.
Naija News reported that the SDP on Thursday endorsed Buhari, who is the candidate of the All Progressives Congress (APC), as its presidential candidate.
In a statement to newsmen by the Director-General Presidential Campaign Team of Prof. Jerry Gana, Dr Ike Neliaku, only "renegade members" of SDP took part in the meeting of the party's National Executive Committee where the decision to endorse Buhari was taken.
According to Neliaku, majority of the authentic and principled members of the NEC were not invited to the meeting.
He said, "We note that majority of authentic and principled NEC members were not invited to the said meeting; while some that were invited boycotted the meeting.
"Likewise, hirelings were recruited to bear the identities of genuine NEC members, who, though were invited but chose not to be a part of their envisaged insidious plot packaged in a desperate bid to create a perception of acceptability so as to enhance the value of their merchandise and ultimately increase the revenue of their transaction.
"We also like to state that the purported suspension of the National Publicity Secretary and some state chairmen of our party is laughable and unacceptable as due process and constitutional provisions were not followed."
Neliaku said the Jerry Gana team was awaiting the judgment of the Supreme Court.
Source: Naija News