Buhari Allegedly Cancels PDP Campaign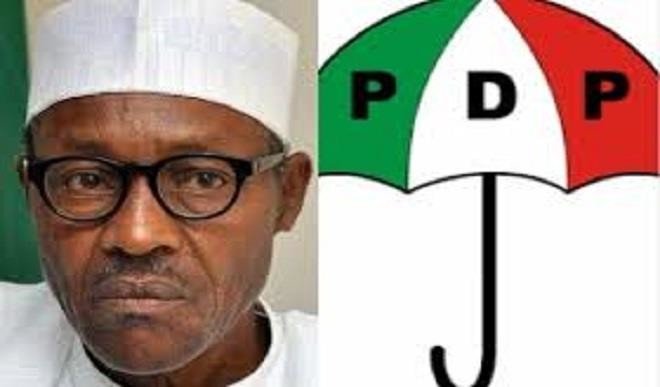 The People's Democratic Party (PDP), on Friday, stood down its Presidential campaign dated for Saturday, February 9 at the Old parade ground in Abuja, Nigeria's capital.
Naija News reports that the opposition party in a statement issued and signed by the National Publicity Secretary and director, media and publicity, PDP presidential campaign organization, Kola Ologbondiyan, blamed its decision on not to hold the rally on the federal government's refusal to grant the party the facility for use.
Ologbendiyan called on Nigerians to note and document what he described as the 'ill-treatment' allegedly melted on it by the APC- government led by President Muhammadu Buhari.
In the statement, Kola Ologbondiyan claimed that the party has already made payments for the venue and had apparently made preparations.
Ologbondiyan recalled that the party had also fixed in its presidential campaign in the Tafawa Balewa square but said that the PDP was forced to move the campaign to Abuja after the ruling All Progressives Congress (APC) fixed the same date for its presidential campaign.
Lagos state would on Saturday, host the flag bearer of the APC for the forthcoming presidential election dated for February 16 and March 2.
It would be recalled that Naija News had reported that the Lagos state government planned to shut down about 18 of its routes just for the cause of the campaign.
Meanwhile, in a contrary directive, the Lagos state government has assured that Lagosians can go ahead with their daily activities as they would not be affected by the campaign.
Source: Naija News