Amaechi Tapes: Reno Omokri Releases Part 7 (Video)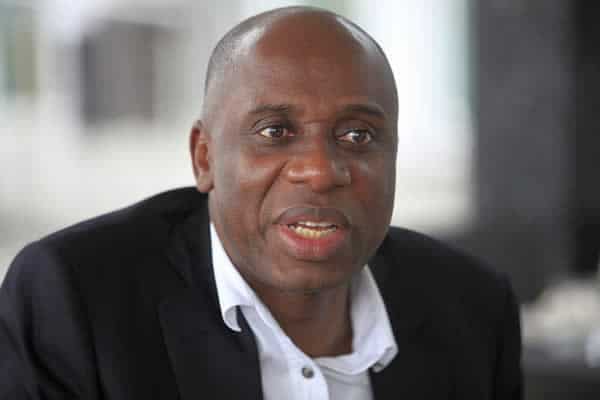 Former Presidential New Media aide Reno Omokri has released part seven of a series of videos, tagged #AmaechiTapes on the Transportation Minister Rotimi Amaechi.
Naija News recalls that the former presidential aide had released other parts of the video which captured Amaechi allegedly saying that President Muhammadu Buhari does not read nor listen to people.
The former Rivers Governor was heard allegedly noting that he does not believe in Nigeria as everyone is corrupt and the only way to save the nation is by killing everyone.
In the latest video released by Omokri, the All Progressives Congress (APC) chieftain allegedly stated that he does not believe in the Nigerian Police.
According to the video, most of the officers are corrupt and thus can be induced with money.
Omokri wrote: "WATCH and SHARE: In #AmaechiTapes part 7, Rotimi @ChibuikeAmaechi reveals he does not believe in the Nigerian Police.
"He says they are corrupt and can be induced with money. Yet @OfficialAPCNg expect @PoliceNG to help them rig out @OfficialPDPNig."
Watch the video below:
WATCH and SHARE: In #AmaechiTapes part 7, Rotimi @ChibuikeAmaechi reveals he does not believe in the Nigerian Police. He says they are corrupt and can be induced with money. Yet @OfficialAPCNg expect @PoliceNG to help them rig out @OfficialPDPNig.

WATCH, COMMENT and RETWEET! pic.twitter.com/AHbe2HcPM8

— Reno Omokri (@renoomokri) February 8, 2019