Voters Use PVCs As Collateral In Oyo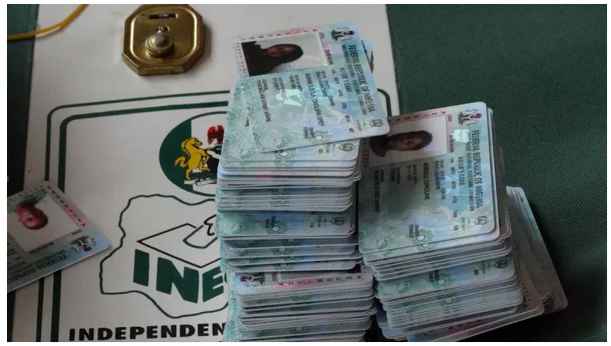 Report reaching Naija News suggests that some traders in Oyo state have already given out their Permanent Voter Cards (PVCs) in exchange for monies int the state.
The traders were said to have used their PVCs as collaterals for the purpose of acquiring loans from an undisclosed institution.
The online news platform reports that the activity of the traders trading their PVCs was exposed at a town hall meeting with women groups and gender-focused Civil Society Organizations (CSOs) in Ibadan on Friday, February 8.
The secrete of these traders were exposed when one out of those present at the event asked thus; "as the election is fast approaching, there are some of us women who have used their PVCs to collect loans. How can those people vote on election day?"
The town hall meeting was aimed at educating and sensitizing the women on the need to actively participate in the coming elections.
While responding to the hilarious question asked by one of the traders, the administrative secretary of the resident electoral commission, David Asemo, who represented the electoral commissioner in the state, Barrister Mutiu Agboke, said such people have traded their votes with their loans which they placed as more important than their franchise.
Mutiu  said that the commission should not be blamed or held responsible for the disenfranchisement of such citizens. He however discouraged vote buying in the forthcoming election slated for February 16 and March 2.
In her remark, the state Director of National Orientation Agency (NOA), Dolapo Dosunmu urged women to shun exchanging PVCs for pecuniary gains.
"Tell those who want to buy your votes that women's role transcends culinary services. Any woman who has lowered her value by accepting the peanuts from the political class is indirectly mortgaging the future of her children or wards. Women must remain a source of motivation and never be objects to be despised," Dosunmu said in her remark made available to Naija News.