Secondus Calls ICC On El-Rufai Over 'Threat' On Election Observers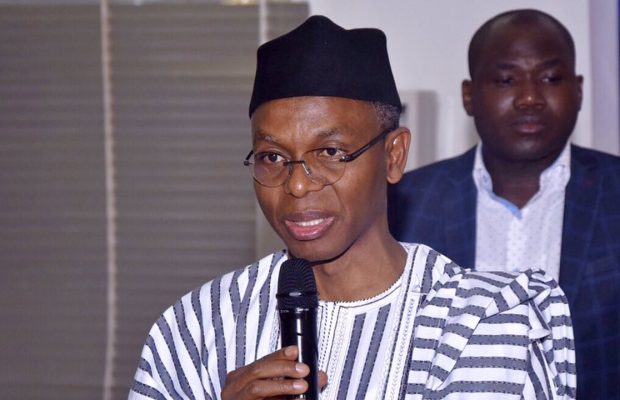 Secodus Wants ICC To Arrest El-rufai.
The National Chairman of the Peoples Democratic Party (PDP), Prince Uche Secondus, has called the attention of the International Criminal Court (ICC) to the Governor Nasir El-Rufai of Kaduna State, asking them to arrest him.
The call was made in response to the governor's threat to foreign election observers and members of the international community that they would be sent back to their countries in body bags if they get involved in the upcoming general elections.
Naija News reported how governor  El-rufai on Tuesday, during a live programme on the Nigerian Television Authority (NTA) threatened that foreign election observers planning to interfere with the polls will leave in Nigeria in body bags.
In response to this, the PDP chairman who was speaking at the party's presidential campaign ally in Makurdi, Benue State,  said that an Atiku Abubakar presidency would put an end to mindless killings in Benue and other states.
Secondus said, "Yesterday, we went to Katsina, they were killing in eight local governments. That is the President's home state. The killing is so much in Nigeria. Poverty and hunger is too much in the land. We will shift the headquarters of poverty to another country. Atiku Abubakar will create jobs for our teeming youths. He has done it before, he will do it again".
"We were told that Senator George Akume was inviting military. This is not a military regime, this is a democracy. Anyone that sends soldiers to Akume is against democracy. And we will reject such rigged results either in Benue or at the national level. We will never accept any rigged results.
"You are aware that the Governor of Kaduna State has said that people will be killed and carried in body bags. And we must stand because they cannot kill us. The international community is aware.
"We call on the Federal Government, headed by President Muhammadu Buhari to set up an inquiry. If he refuses, then the International Criminal Court should arrest El-Rufai immediately for saying that the international community and PDP will be carried in body bags. They are not ready for the election. They know that Atiku is winning".
In his remark,  PDP presidential candidate, Alhaji Atiku Abubakar, assured the people that he would end the security challenges in the state.
Source: Naija News