Nigeria Loses N39bn To Trailer/Tanker Crashes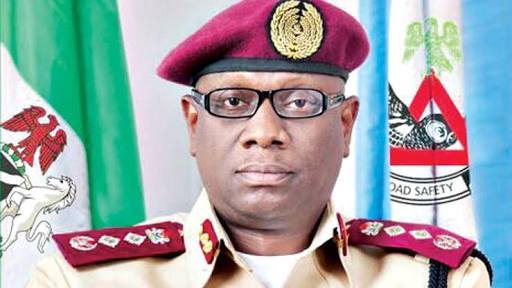 The Federal Road Safety Corps (FRSC) says Nigeria has lost a huge sum of  N39 billion to trailer/tanker crashes in 2018.
Naija News reports that the Corps Marshal of the corps, Boboye Oyeyemi, on Friday decried that over 90 perccent of tankers and trailers were over 30-years old, saying that maintaining these trailers and tankers were serious matters that need to be addressed.
In his words, Oyeyemi said; "This is not a pleasant story; it is a serious matter and loss to the economy; this gory tale is not the best for the country," he said.
"It costs about N50 million to buy a new head for a tanker excluding the body, while registration and insurance would cost about N60 million to put a tanker or trailer on the highway," he said.
He also said the number of crashes which involved trailers in 2017 was 522 as against 425 in 2018.
"The number of fatal crashes involving trailers in 2017 was 253 as against 169 in 2018. For tankers.
"The number of crashes was 226 in 2017 as against 225 in 2018. The number of fatal crashes in 2017 was 73 as against 90 in 2018."
While calling for efforts to decongest the traffic on Nigerian roads, Oyeyemi commended the Buhari-led appreciation for the introducing the rail system in Nigeria.
It would be recalled that Naija News had reported that the Buhari-led government had recently planned a free ride for citizens from Lagos to Abeokuta.
Source: Naija News