I Remain The Only Returning Officer To Announce Result Of Presidential Election – INEC Chairman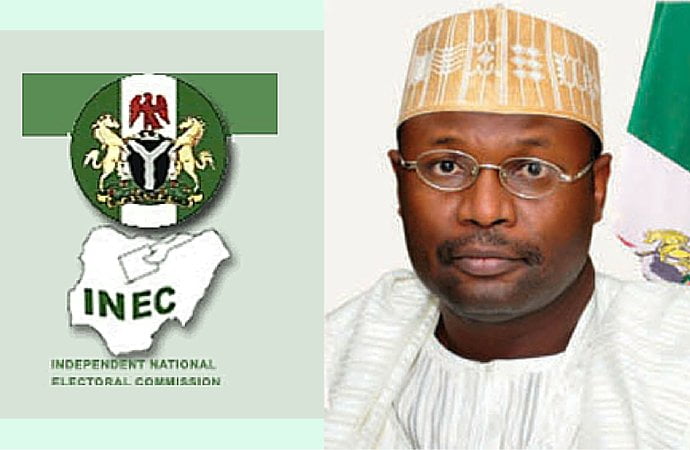 INEC Boss Says He Won't Delegate His Role
Mahmood Yakubu, Independent National Electoral Commission (INEC)'s chairman, has vowed that he would not share his role as returning officer of the presidential elections with anyone.
This, Yakubu said yesterday while in an interactive meeting with Catholic Bishops in Abuja.
He was reacting to the continuous comments trailing the appointment of Amina Zakari who was said to be related to President Muhammadu Buhari as the head of the committee on collation centre.
Zakari's appointment was misconstrued in some quarters to mean she would be involved in the collation process.
Yakubu, however, said he remains the only returning officer who would announce results for the presidential election.
"The chairman of INEC is the chief returning officer for the presidential election and I am not going to share that responsibility with anyone," he said.
He also urged Nigerians to always draw the attention of the commission to any infraction in the national voter register for rectification
Yakubu said: "We have been doing so consistently. After the last one, we received only a few comments from the states, I think 48,000 out of 84 million registered voters.
"Part of the difficulty is that we are very careful if someone says that one person is dead, because of the experience the commission had in 2015.
"We received a letter from one particular political party that a candidate was dead and they submitted a death certificate obtained from a government hospital. They also went to court, swore to an affidavit and his family also attested to the fact that the candidate was dead. They filed all these documents at the commission. A week later, the supposedly dead candidate turned up and said he was alive."
Download Naija News App. Advertise with us. Send us enquiries and press releases.