Trump Promises Total Freedom To Terrorist Held Region In Syria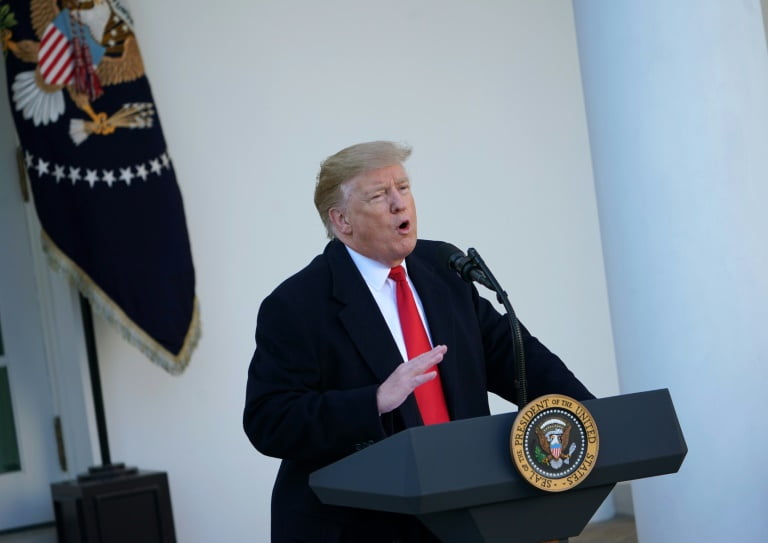 US President Donald Trump has promised 100% liberation to territory held by the Islamic State group in Syria and Iraq latest by next week.
"It should be announced, probably sometime next week, that we will have 100% of the caliphate," he told a gathering of coalition partners.
However, he also cautioned that he wanted to "wait for the official word".
US military and intelligence officials say IS could stage a comeback without sustained counter-terrorism pressure.
Mr. Trump shocked coalition allies in December when he declared that the group had been defeated, amid reports he wanted to pull out US soldiers within 30 days.
But he later slowed the withdrawal after several resignations from key defence officials and strong criticism from Republicans and allies abroad.
The global coalition against IS, now numbering nearly 80 nations, was formed in 2014 after the group overran swathes of territory and went on to launch terror attacks outside the region.