Trump Assures HIV Will Be Defeated In The US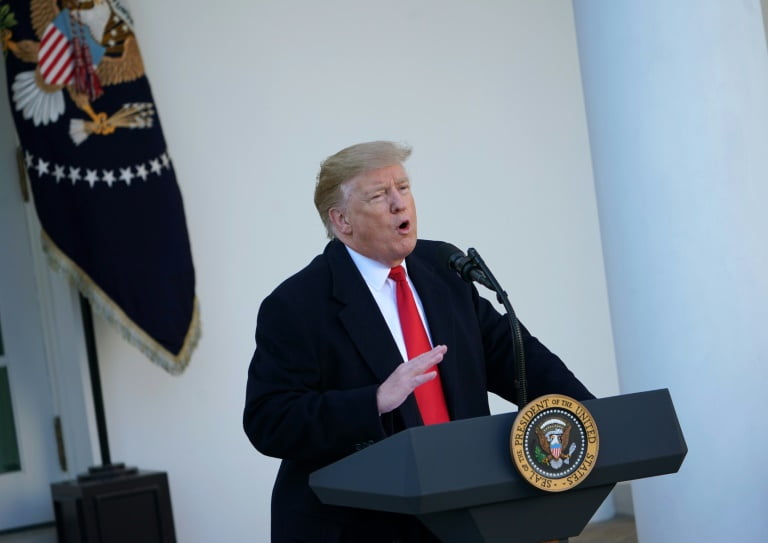 America's President, Donald Trump has said that his government is already making plans to get rid of HIV in its states.
Trump during his 2019 State of Union address, said that the spread of the disease would be history come 2030. He said the government scientists have been working tirelessly to set to the end of the spread of the disease.
Naija News reports that the United States president said his administration had also been working to seek ways to prevent the spread of the disease. Trump said his team of scientists was also working to provide better treatment for those who are already affected.
In his words, US president said; "In recent years we have made remarkable progress in the fight against HIV and AIDS," Trump told the nation.
"Scientific breakthroughs have brought a once-distant dream within reach. My budget will ask Democrats and Republicans to make the needed commitment to eliminate the HIV epidemic in the United States within 10 years."
"Together, we will defeat AIDS in America and beyond,"
In his contribution, the U.S. Health and Human Services Secretary, Alex Azar II, applauded the goals of the project. Azar said the US will be free from the spread of HIV.
"become a country where the spread of HIV has been effectively halted, because every American with HIV/AIDS is receiving treatment and every American at risk for HIV is engaged in the right, proven prevention strategy," Azar said
This is coming after Naija News had reported that Trump had finally accepted what the Democrats had been demanding for weeks to break the budget impasse before the resumption of any negotiations on measures to control illegal immigration.
Source: Naija News