Man Lands In Police Net For Raping Prophetess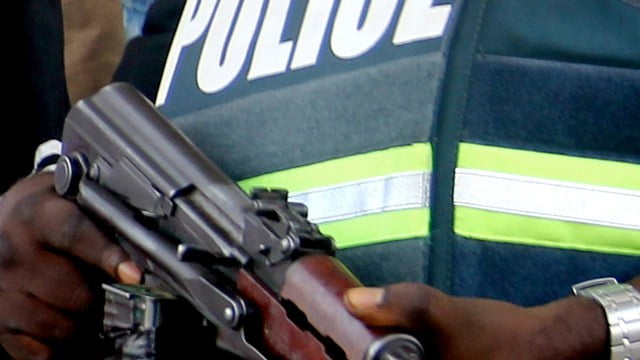 Operatives of the Ondo state Police command have apprehended a 39-year old man, identified simply as Longbab Bouguen for allegedly raping a prophetess in the Agbogbo area of Akure, the Ondo state capital.
Naija News reports that the suspect attacked his victim on her way back from a church programme in Akure.
Bouguen who was apprehended along-side his alleged accomplice, Daniel John, was said to have forcefully dragged his victim to a nearby bush and stripped her of all her monies and valuables before proceeding to rape her.
While speaking on the arrest, the state Police Public Relations Officer, Femi Joseph explained further that the victim was returning home around 8:30 pm, from a church service before she met Brouguen who afterwards, forcefully had carnal knowledge of her.
In his words, Joseph said; "One prophetess of the Celestial Church of Christ located in the Agbogbo area, along the Akure/Owo Expressway, reported that a security guard, Longbab Bouguen, suddenly dragged her to a secluded area and forcefully tore her pants in order to have sexual intercourse with her.
"The suspect threatened the victim by brandishing a cutlass and knife, while putting on dark eye glasses and also dispossessed her of the sum of N700, which he consequently shared with a fellow security guard, Daniel John."
While tears were cited round her eyeballs, the prophetess narrated; "I discovered that he was following me when I was going to the church and suddenly he grabbed me from the back and dragged me to one corner; I struggled with him but he overpowered me and showed me a knife, threatening to kill me if I shouted.
"I didn't want him to stab me, because there was nobody around to rescue me. As he was struggling with me, he tore my clothes and my pants; I didn't allow him to penetrate so he ejaculated on my body. Thereafter, he collected the money on me before allowing me to go."
Confessing to the crime, the 39-year-old Bouguen attributed his action to the devil, adding that he could not explain what came over him.
"Though I attacked her and tore her clothes and pants, I had not penetrated her before I ejaculated on her body. I allowed the woman to go after collecting the sum of N700 on her," Bouguen confessed.
The 39-year old suspect however told the Police that John was not involved in the act, explaining that he only gave him a part of the money he collected from the victim.
"When he (John) came to me begging for money for food, I gave him N200 out of the money I collected from the woman, because he was hungry. He knew nothing about the act," the suspect explained.
Femi Joseph said that investigations are ongoing to ascertain the real truth of the matter. The Police PRO vowed that Bouguen would soon be charged to court after the completion of all investigations.