See How Fayose Reacted To Buhari Saying He Assumed Office In 2005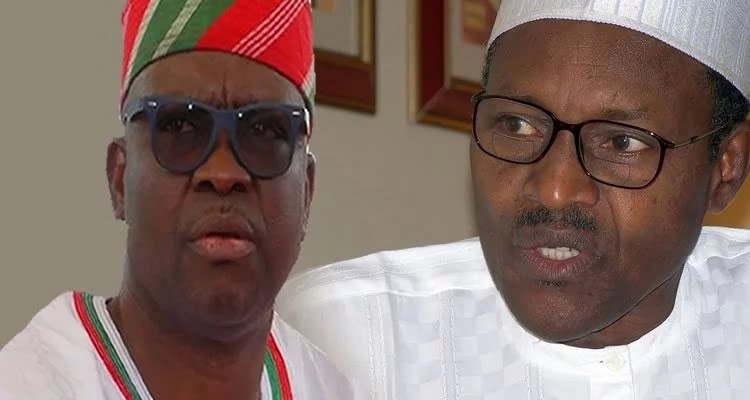 The immediate past governor of Ekiti State, Ayodele Fayose, has mocked President Muhammadu Buhari for saying he and his party, the All Progressives Congress (APC), came into power in 2005 as against May 29, 2015.
Naija News reports that President Buhari made the gaffe during the presidential rally in Ekiti, Southwest Nigeria while he was trying to remind the people that his party was conscious of the promises it made in 2015.
In a video which has gone viral on social media, the President while addressing the people said, "We are very conscious of the promises we made when we were coming in 2005" instead of 2015.
Moments after the video of the President's gaffe went viral, Fayose, a strong critic of the President, took to the micro-blogging site, Twitter, to question why President Buhari is running for a second term when he should be resting.
The former governor tweeted: "A man could not even remember when he assumed office. He said in Ekiti today that he assumed office in 2005. Yet, they still want him to continue as President.
"Must they ruin Nigeria just to promote their personal interests? Why can't they just allow this man to go home and rest?"
A man could not even remember when he assumed office. He said in Ekiti today that he assumed office in 2005. Yet, they still want him to continue as President. Must they ruin Nigeria just to promote their personal interests?
Why can't they just allow this man to go home and rest?

— Peter Ayodele Fayose (@GovAyoFayose) February 5, 2019
Source: Naija News