FRSC To Ban Sale Of Alcohol Nation-Wide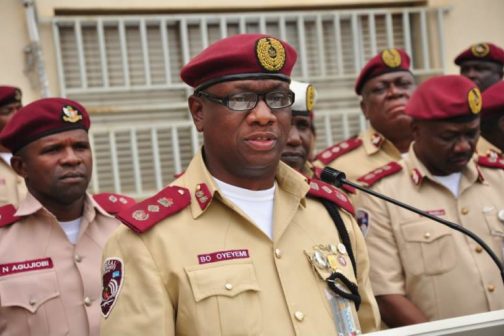 The Federal Road Safety Corps (FRSC) has said that it has begun plans to ban the indiscriminate sales of alcohol and other drug-related contents in the country.
The road safety corp made this intention public on Wednesday, February 6. The corp said that the plan is to see that road users, drivers are free from the claws of alcoholism while driving on Nigerian roads.
The Sector Commander, Federal Road Safety Corps (FRSC) in Imo state, Joseph Aremu, said the outright ban of alcohol will be restricted to motor parks in the country.
Aremu made the call on Wednesday at the launch of its "Don't Drink and Drive Campaign," involving members of the state chapter of the National Association of Road Transport Workers (NURTW) in Owerri, Imo state.
Aremu attributes about 15 percent of Road Traffic Crashes (RTC) to driving under the influence of alcohol. He said that overspeeding, dangerous overtaking could also be traced to alcoholism.
According to the FRSC boss, the campaign is designed to address the public and road users on the dangers associated with driving under the influence of alcohol.
According to him, "the abuse of alcohol and drugs are major contributing factors to RTC."
The sector commander, therefore, urged the government and the leadership of NURTW to key into the vision of the corp so as to ensure that accidents are reduced to its barest minimum on Nigerian roads.
In his words, Aremu said the ban of such business at the motor parks "would go a long way in minimising the level of intakes of alcohol, especially by commercial drivers."
This is coming in about few days after Naija News reported that the OsunFRSC has confirmed the death of nine persons in January 2019.
Source: Naija News