Teacher Bags Death Sentence For Rearranging Pupil's Intestine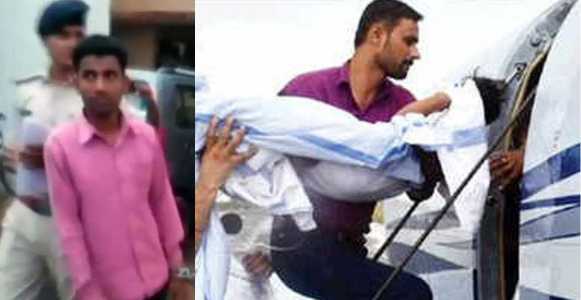 A middle-aged male teacher, Mahendra Singh Gond has been sentenced to death by hanging for rearranging the intestine of one of his pupils.
Mahendra Singh Gond was sentenced to death for raping a four-year-old student so badly such that her intestines realigned. Gond is due to be hanged in March after he raped the minor in June 2018 in India's Madhya Pradesh district.
He raped his victim so badly that he rearranged the internal organs of the girl and dumped her in a jungle that is very far from sight, thinking she was dead.
Unfortunately, Gond ran out of luck when the family of the girl launched a search for their daughter who was eventually found in the jungle. He was arrested hours after the girl was found, and was convicted after the girl made a statement during her recovery.
The family of the girl flew the victim to Delhi hospital where she had an operation to realign her intestines.
Naija News learnt that Gond was sentenced to capital punishment in September 2018 and is due to be executed Saturday, March 2.
Source: Naija News