Nigeria Was Losing $9bn Revenue From Agriculture Before Buhari Administration – Minister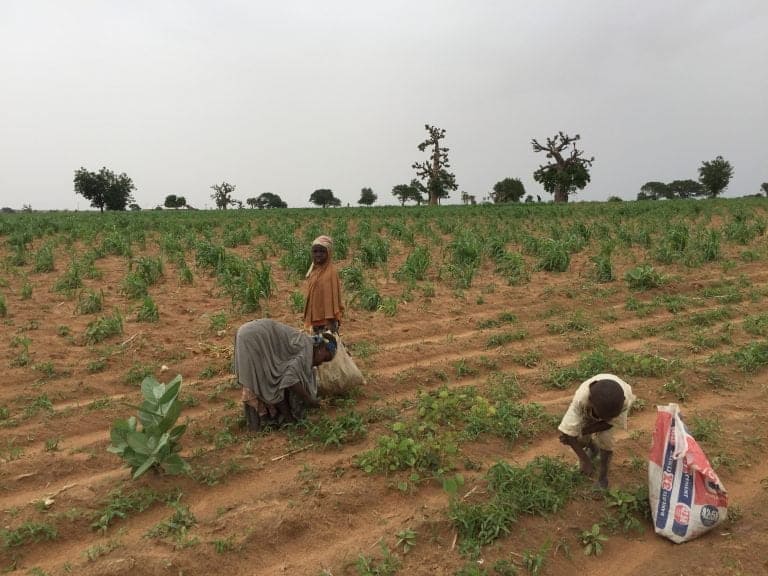 Minister Of State For Agriculture Laments Low Investment In Agriculture
The Federal Government has lamented over the increasing loss of $9 billion (N3.2 trillion), annually due to poor investment in agriculture prior to the coming of the present administration.
The Minister of State for Agriculture, Senator Heineken Lokpobiri, who made the claim at the Afe Babalola University, Ado Ekiti, (ABUAD) during a reception and lunch in his honour by founder of the university, Chief Afe Babalola, noted that before President Muhammadu Buhari's administration, Nigeria was losing $9 billion revenue earnings annually in agricultural sector."
"In Nigeria, we are not producing enough fish to feed our population, that is why we are relying heavily on importation. The deficit between demand and supply was 2.5 million metric tonnes annually which is about 320 containers. You can imagine the quantum of revenue we lost to low production in this sector alone," he said.
According to him, "Knowing that most of our products were being taken to other West African nations to be processed and rebranded, we introduced certification policy for all the products in order to have right and proper certificates for our products and in order not to affect the Gross Domestic Products (GDP) negatively.
When I visited Belgium, the Minister of Agriculture there told me the country's annual revenue earning in the agriculture sector was 35 billion Euros. This is a country with less than five million population.
"He further told me that the difference between agriculture in Africa and the West in technology and innovation.
That was why the Federal Government in partnership with the World Bank, earmarked $250 million to train young graduates in agribusiness.
Source: Naija News