The Candidates: Atiku Reveals How He Blocked Ex-Anambra Gov's Second Term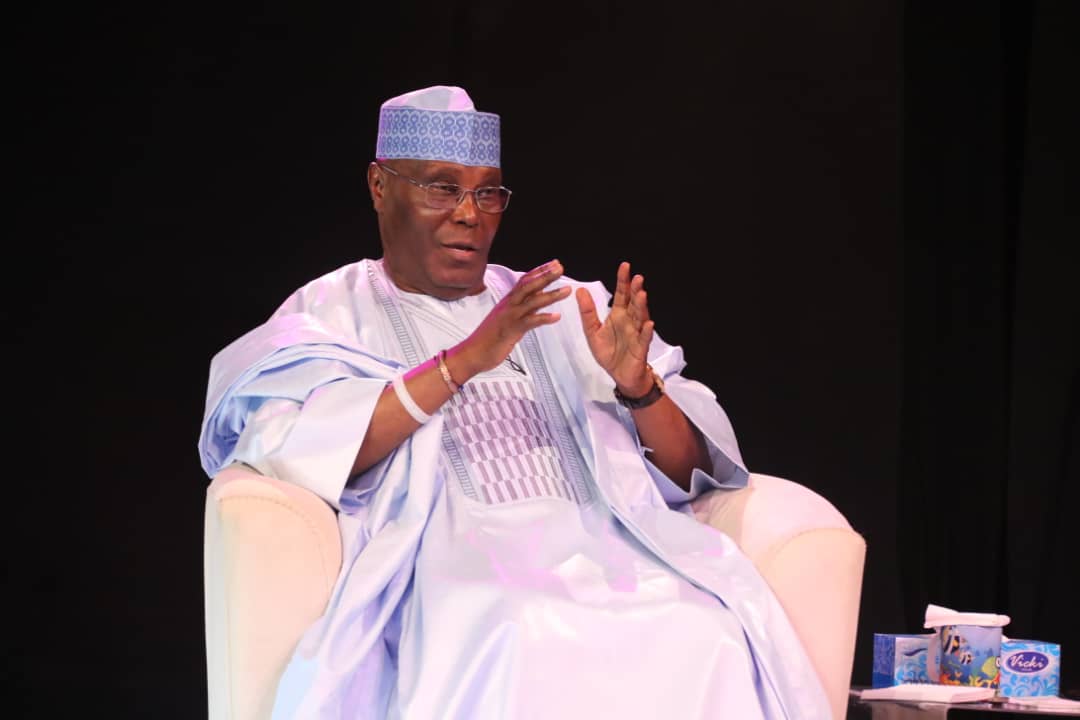 The Presidential candidate of the Peoples Democratic Party (PDP), Atiku Abubakar, has revealed that he hand in Chinwoke Mbadinuju's failed bid at getting a second term as governor of Anambra state in 2003.
Naija News reports that the PDP Presidential candidate made this revelation when he featured on The Candidates, a live television programme on the 2019 elections anchored by Kadaria Ahmed on Wednesday, January 30.
Giving a reason for his decision, Abubakar, who was then vice-president to Olusegun Obasanjo said Mbadinuju did not do well with the state's educational sector which Atiku said is most important to him.
The PDP Presidential candidate said he convinced Obasanjo that they should work against Mbadinuju.
His words: "When I was VP, I took a tour to Anambra state during the governorship administration of Chinwoke Mbadinuju. I found out all the public schools were overtaken by weeds," he said.
"I went back to the president and said this governor must never be allowed to come back. And, believe me, he never did."
Mbadinuju had won the PDP governorship primary in 2003 but Chris Ngige was named the party's candidate.
He had also accused Obasanjo of stopping him from getting a second term as governor in an interview with Vanguard in 2012.
"And when it came to second term, the man who praised me so much; he wrote in the News magazine of 27th December 2004, that he, President Obasanjo, single-handedly stopped my second term in office. He was the person who said I scored A-plus in infrastructure and when it came to peace and security, I got Gold cup in National Competition in Abuja and in infrastructural development, I got B, second position," he said.
"So, in terms of working as a governor of a state, nobody can challenge me. When I asked him in Awka when he came to raise Ngige's hand, I said, 'ah Baba, why did you raise Ngige's hand now, (yet) you gave me A-plus in my work?" He said, 'Odera, it is politics.' I said, 'politics with my second term?"
Download NAIJA NEWS app: