Lagos House Of Assembly Give Ambode Conditions To Avoid Impeachment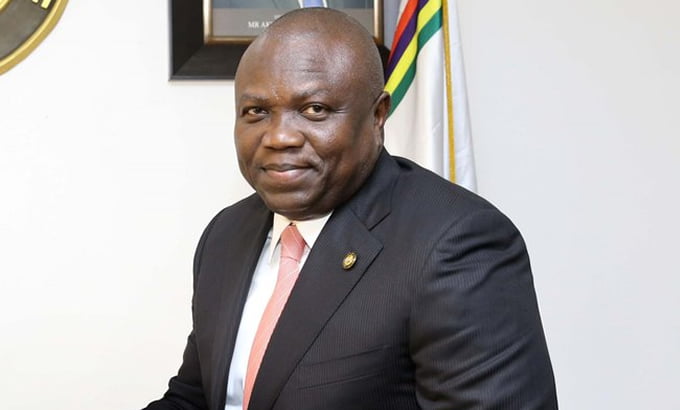 Ambode Must Appear Before Us – Lagos Lawmakers
The Lagos State House of Assembly at the end of their emergency meeting on Wednesday insisted Governor Akinwunmi Ambode must appear before it to explain issues regarding the 2019 budget for the state.
Majority Leader, Hon. Sanai Agunbiade while addressing newsmen at the end of the meeting by the lawmakers on Wednesday night, said the Governor and some of his commissioners as earlier invited by the house must appear to clear their names.
He also denied the submission that the lawmakers were witch-hunting the governor as being insinuated in some quarters.
However, he maintained that the issues raised were too serious for the house to ignore or sweep under the carpet.
Naija News recalls that the Lagos State House of Assembly retreated into an emergency parliamentary meeting on Wednesday following the protest by Lagosians that greeted the reported planned impeachment of Governor Ambode by the Assembly.
Referring to the protest, Agunbiade said the major contention is that the Governor has started spending from the 2019 budget which has not been laid before the House which is against constitutional provisions.
"The budget is supposed to have been laid before the commencement of another fiscal which has always been the practice in the state, and unless it is laid you cannot spend from it but the governor has gone ahead to make expenditure from the budget.
"There are also some infractions the House observed about the 2018 budget, expenditures made outside the budget, which necessitated the invitation the House extended to him and some commissioners to come and explain things.
"It is not witch-hunting as people believe, to make expenditure from the budget you must have laid it before the House, for now, we don't have the budget so you can't spend. As legislators we must do things properly," he said.
Download NAIJA NEWS app: