Finally, EFCC Drags Babachir Lawal To Court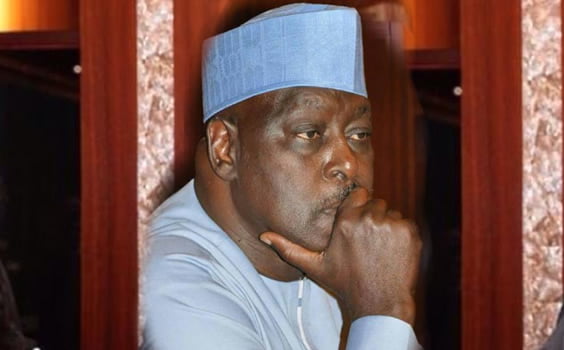 Nigeria's anti-graft agency, the Economic and Financial Crimes Commission (EFCC) has finally filed a 10-count charge against the former Secretary to the Government of the Federation, Babachir Lawal.
Naija News reports that the charges were filed at a high court in the federal capital territory (FCT), Abuja, Nigeria's capital.
Lawal was charged to court alongside Hamidu David Lawal; Sulaiman Abubakar; Apeh Monday; Rholavision Engineering Limited, a company owned by him, and Josmon Technologies Limited.
This online news platform understands that the move by the EFCC is coming a week after Vice-President Yemi Osinbajo said President Muhammadu Buhari had prevailed on anti-corruption agencies to prepare criminal charges against Lawal.
Part of the charges reads: "That you, Engr, Babachir David Lawal while being the Secretary to the Government of the Federation and a Director of Rholavision, Hamidu David Lawal being a director of Rholavision Engineering Limited, Sulaiman Abubakar being a staff of Rholavision Engineering Limited on or about the 7th of March 2016 at Abuja in the Abuja Judicial Division of the High Court of the Federal Capital Territory did conspire to commit an offence to wit: fraudulent acquisition of property and thereby committed an offence contrary to Section 26 (1) (c ) of the Corrupt Practices and Other Related Offences Act, 2000 and punishable under Section 12 of the same Act."
Naija News recalls that the travails of the former SGF started on December 14, 2016, when the Senate ad-hoc committee on "mounting humanitarian crisis in the north-east" indicted him of fraud in a contract awarded for the clearing of "invasive plant species" in Yobe state, through the Presidential Initiative on Northeast (PINE).
PINE, which was under Lawal, was at the time unable to account for N2.5 billion allocated to it for the alleviation of the IDPs' suffering.
The crime of the former SGF, according to the ad-hoc committee, included his alleged spending of N570m to cut grass.
Rholavision Engineering Ltd was also said to have received suspicious payments of N200m from the contract.
President Buhari sacked Lawal on October 31, 2017 months after the Nigerian Senate recommended his dismissal and prosecution.