Acting Chief Justice Of Nigeria, Tanko Resumes Duty At The Supreme Court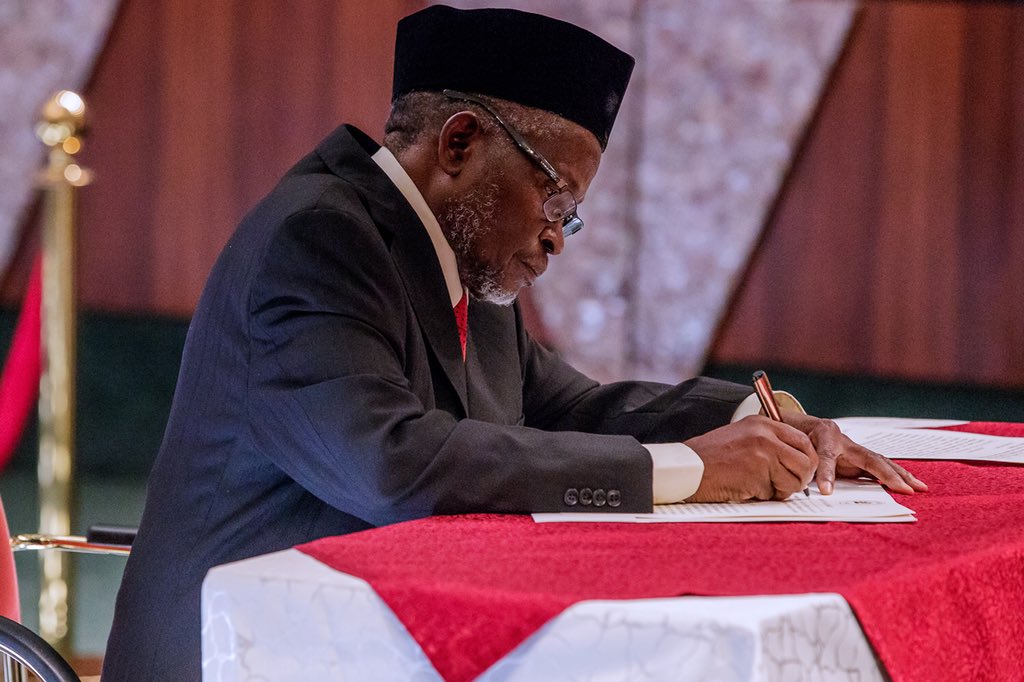 Acting CJN Tanko Takes Over
While the issue of suspension of the Chief Justice of Nigeria, Walter Onnoghen by the federal government is yet generating arguments among Nigerians, the Supreme Court has resumed normal duties today with the new leadership presiding.
Naija News recalls that President Muhammadu Buhari had on Friday, sworn in Justice Ibrahim Tanko Mohammed as the acting CJN.
The court opened for business at its usual time on Monday, while the court's digital cause list was switched on at a little after 8 am, displaying the about 11 cases scheduled for hearing for the day.
At exactly 9.13am, proceedings commenced in Court One of the Supreme Court, when a five-man panel, led by the acting Chief Justice of Nigeria, Justice Ibrahim Tanko Muhammad began sitting.
Among the panel are Justices Mary Peter-Odili, Amiru Sanusi, Kudirat Kekere-Ekun and Paul Galinje who were hearing cases as at 10am.
Meanwhile, Naija News reports that the CCT trial of Walter Onnoghen which resulted in the swearing in of Tanko Mohammed as the acting Chief Justice of Nigeria, has now been adjourned indefinitely.
The indefinite adjournment was announced during today's sitting with the CCT citing a pending court order for its decision.
Download NAIJA NEWS app: