Monitor The Opposition Parties Very Well – Lai Mohammed Tells International Community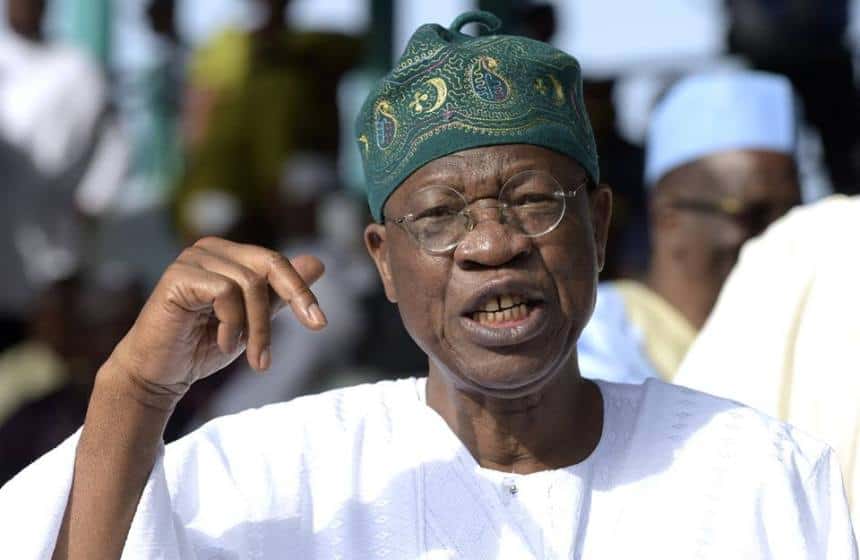 Lai Mohammed, minister of information, has urged the international community to monitor the opposition ahead of the elections starting in February.
This he said while responding to the threats of the US and UK to ban those who interfere with the elections.
Through his aide, Segun Adeyemi, Mohammed in a letter today said the stand of UK and US against rigging is an indication that the opposition is planning to rig the election through violence.
"A few days ago, we alerted the nation to the plot by the opposition to orchestrate widespread violence in the country, using insurgents and criminal elements within and outside the country," the statement read.
"Their plan is to scuttle the election and then push for an interim government, having realized they can't win a free, fair, credible and peaceful election.
"The fact that those statements came after we issued our red alert, which is based on credible intelligence, shows that the international community is closely monitoring events ahead of the election.
"We urge them to keep a close tab on the desperate opposition, whose language, actions and undisguised threats are antithetical to the conduct of peaceful polls."
The opposition had also accused the ruling All Progressives Congress (APC) of planning to rig the forthcoming elections, but the minister said APC-led administration was very confident of victory in the forthcoming elections.
He said while in opposition, the APC was not desperate to rig, blaming the opposition for discrediting the Independent National Electoral Commission (INEC) when the election is yet to hold.
"On our part, we have confidence in the electoral process and the institutions saddled with organizing and securing the election," he said.
"That is why we have been busy campaigning vigorously across the country, attracting unprecedented, organic crowds everywhere we go. The party that has a history of rigging polls is well known to Nigerians.
"The party that has a history of using security forces to unleash violence in order to steal the people's votes is well known to Nigerians.
"The party that organized an election that was later described as flawed by its own 'winning' presidential candidate is well known to Nigerians. That party is not the All Progressives Congress (APC)."
Download NAIJA NEWS app: