Six-Man Robbery Gang Arrested By Police In Shagamu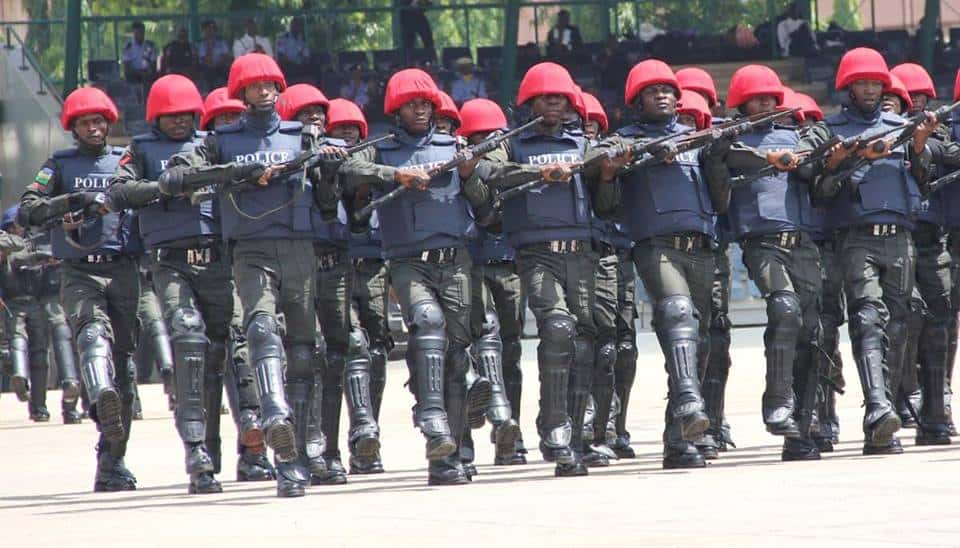 Police Parade Six Man Robbery Gang
The police in Lagos State have arrested a six-man robbery gang who reportedly robbed residents in the Apapa and Ajegunle areas of the state.
After robbing residents of the areas, the gang would retreat to their hideout in Shagamu area of Ogun State, Naija News learnt.
It was also learnt that the activities of the gang became very notorious, prompting the Lagos police boss to deploy undercover policemen to the area.
A police source said the detectives got information about an imminent attack on some prominent houses in Apapa, and that the detectives laid siege on the suspects.
It was gathered that the weeklong wait paid off at the weekend when the gang arrived.
One of the suspects, one Rasheed Olamilekan, according to the police source, was arrested.
"It was he who led the police to where they arrested other members of the gang in Ogun," the source added.
Commissioner of Police in the state, Imohimi Edgal, who confirmed the arrest while parading 20 suspects, yesterday, at the Command Headquarters, Ikeja, described the gang as a formidable one that had sophisticated weapons that could stand a police command in a battle.
He mentioned items received to include; four AK-47 rifles with 50 rounds of live ammunition, three pump action rifles, two locally made double barrel guns and 34 unexpended cartridges.
He gave the names of other gang members as Mondiu Ayoola Odufeso 39, aka Osama; Alaba Lukuman Olarenwaju, 45, aka Ajeromi; Ahmed Rasak Fadele, 55; Wasiu Isiaka, 49 and Saka Alao, 45.
Recall that last week a drama took place at the Lagos State Police Headquarters in Ikeja, as transferred Edgal, returned to his office stating that his transfer was suspended and his supposed replacement, Kayode Egbetokun had to suspend his resumption as the CP of Lagos state.
Source: Naija News