Serena Williams Knocked Out Of Australian Open By Karolina Pliskova
United States tennis star, Serena Williams, has been knocked out of the ongoing Australian Open by Karolina Pliskova of Czech Republic.
Naija News reports that Williams wasted four match points along the way to dropping the last six games of a 6-4, 4-6, 7-5 loss to No. 7 seed at Melbourne Park on Wednesday.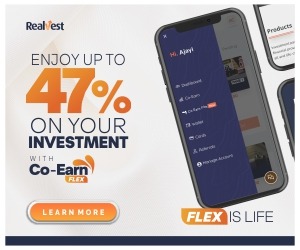 Before the match, Williams was moving closer to an eighth championship at the Australian Open and record-tying 24th Grand Slam title overall while Pliskova will continue the pursuit of her first major trophy.
The 37-year-old Williams, who is a winner of 23 majors, twisted her ankle during the match and went on to lose 28 of the next 39 points.
Speaking after the match, she said: "My ankle seems to be fine I usually don't know till the next day. She just played lights out.
"She just played unbelievable. I hate calling the trainer out, to be honest. At that point, I didn't feel like I needed it. I just kept going.
"I like to tough it out. She played well on my serve after that point, she played really good. I don't think it had anything to do with my ankle. Obviously, I made some mistakes.
"I don't think she gave up at all. She gave it her all at match point. Giving up was not an option for her. At that point, I'm thinking 'OK win this point'.
"The big picture for me is always winning, I'm not going to lie about that. It hasn't happened yet but I think it's gonna happen. One match at a time and keep soldiering on.
"It's hard to say (if this is the hardest loss) there is nothing I did wrong on those match points. She just hit the lines. I did everything I could.
"I can't say I choked on those match points. I can't say it's incredibly painful but more 'what can I do better?"
On her schedule, in the coming weeks, Williams said: "I am entered in Indian Wells but you're automatically entered".
The defeat was Williams earliest in Australia since a fourth-round loss to Ana Ivanovic in 2014. Since then, she had won the tournament in 2015, lost in the final in 2016, and won again in 2017 while pregnant, before missing last year's edition a few months after the birth of her daughter.
In the same vein, Pliskova said: "I was struggling on that side; it was against the wind so it is tough to play against Serena and the wind too. She was playing very well. Especially at the end of the second set, she went for her shots and she was aggressive.
"I played too passive. I was almost in the locker-room but now I am standing here as a winner. It is a very good feeling.
"I was tough because she was really playing well. I didn't have many chances in the third set and I was too passive, mentally down. I said let's try this game 5-2, maybe I will have a couple of chances. She did got a little bit shaky in the end. So I took my chances and I won.
"I like playing two days in a row. I will be ready for tomorrow. We played together a few times. She is having a great run since the US Open. She is dangerous," she added.
Meanwhile, in the semifinals, Pliskova will face No. 4-seeded Naomi Osaka, who advanced by beating No. 6 Elina Svitolina 6-4, 6-1 earlier Wednesday. The other women's semifinal will be two-time Wimbledon champion Petra Kvitova against unseeded American Danielle Collins.
Source: Naija News