N27,000 Minimum Wage: Right Of Bargain Is Under Attack – Wabba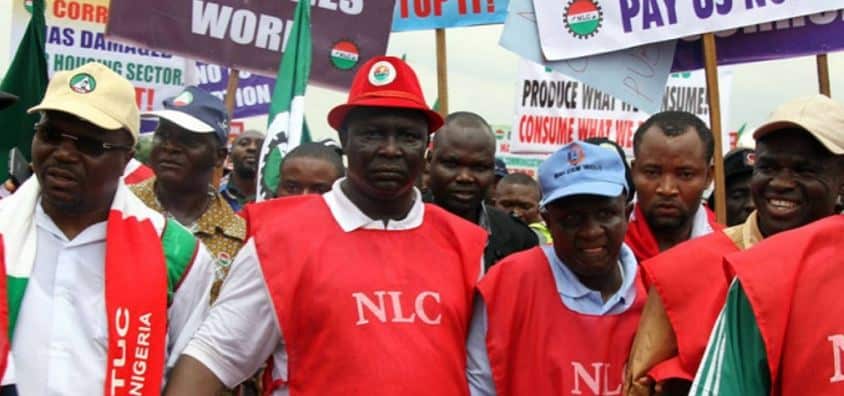 NLC President Laments Low Minimum Wage
President of the Nigeria Labour Congress, Ayuba Wabba, has lamented that minimum wage can barely provide basic necessities of life for workers in many parts of the world, noting that one percent of the world population now controls half of the global wealth.
Recall that as earlier reported by Naija News, the General Secretary of the NLC, Dr Peter Ozo-Eson had yesterday protested the change in the Minimum Wage figure from N30,000 to 27,000 by the National Council of State.
Wabba made this known on Tuesday in the address he delivered at the 18th Congress of the Italian General Confederation of Labour.
In his address to the assembly in Italy as the president of the International Trade Union Confederation which was made available to newsmen in Abuja by NLC's Head of Information and Public Affairs, Benson Upah, Wabba said fundamental rights of workers were under attack because economies of most countries were in the wrong hands, stressing that in Nigeria, insecurity and corruption forced people to embrace harsh migration plan that resulted in humiliation.
The address was read in Italy as the Federal Government in Nigeria adopted the recommendation of the Council of State meeting which advised that instead of paying N30,000 as minimum wage at the federal and state levels, N27,000 should be considered as minimum wage in states while federal workers should be paid N30,000.
Wabba's words: "In my own country we face poverty, conflict, insecurity, and corruption. Many people flee the place, where they were born to seek a better life in Europe, and are all too often get turned away at gunpoint, prevented from landing, treated with utter disrespect.
"Fundamental rights are under attack in many countries. The levers of the global economy are in the wrong hands. The global economic system and the current model of globalization disproportionately benefit capital owners."
"The consequences for billions of people are poverty, insecurity and the loss of hope and trust. Given the paucity of investments to produce a recovery that benefits workers, the workers, and their unions are extremely challenged."
"Our rights to bargain collectively, the right to strike, even freedom of association are under attack by greedy employers and governments who put profit before people.
"Inequality is at historic levels and wages are not keeping pace. Some 84 per cent of the world's people say minimum wage is not enough to live on. More than 70 per cent of the world's people have little or no social protection. All of these go side by side with the consequences of technology and the further erosion of direct employment and decent work."
Wabba stressed that to pursue a new development strategy, pressure must be mounted on employers and politicians through collective bargaining.
Download NAIJA NEWS app: