Mammoth Crowd Gathers As Buhari Holds Campaign In Sokoto
President Muhammadu Buhari, presidential candidate of the All Progressives Congress (APC) has taken his campaign to Sokoto state, where he was welcomed by a mammoth crowd at the Sokoto stadium.
Buhari promised that the integrity of Nigerians would be safeguarded and their trust at all times be kept sacred.
He said that the three cardinal objectives his administration had when it started in 2015, fighting corruption, revamping agriculture and improving security. has been successfully accomplished.
"We have succeeded in fighting Boko Haram, our farming system has tremendously improved and corruption has generously been addressed," he said while addressing the crowd.
"I want to assure you that our party will continue in this direction in order to ensure that we successfully protect the integrity of Nigerians and our country."
The president thanked the people of Sokoto state for their massive turnout to welcome him to the state.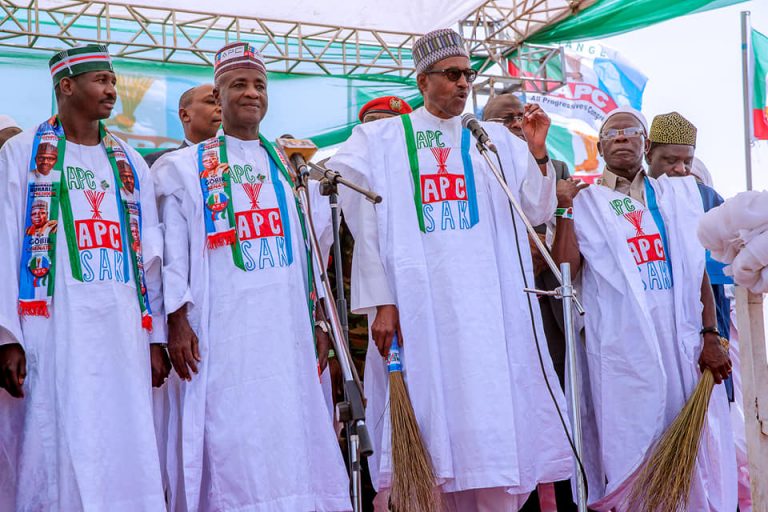 Download NAIJA NEWS app: