Electoral Amendment Bill: Why We Didn't Override President Buhari – Saraki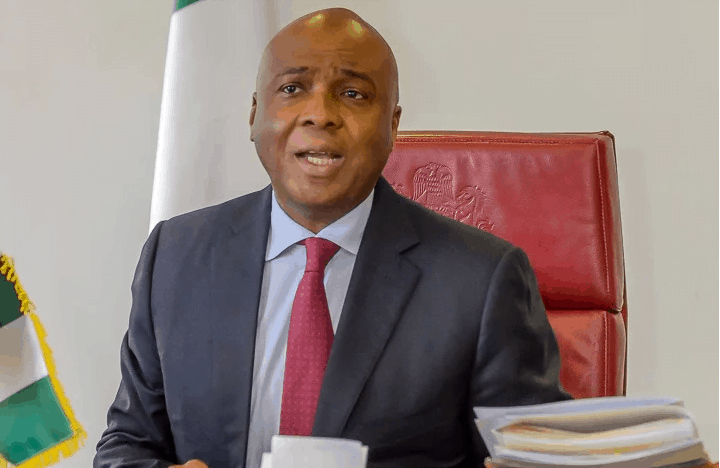 The National Assembly stood down the option of overriding President Muhammadu Buhari's veto on the electoral bill because it couldn't get enough numbers, the Senate president, Bukola Saraki, has said.
To get a parliamentary majority, APC or PDP will be forced to offer YPP concessions, so it will vote in their favour on bills such as the Electoral Act amendment bill.

Then the third force will truly be alive and well, and over time, YPP can increase its parliamentary share. pic.twitter.com/H0f7Ump2pV

— Chxta (@Chxta) January 21, 2019
He made the disclosure while answering questions on a live programme Wednesday morning.
The programme, Kaakaki, was televised by African Independent Television (AIT).
"Today, it is clear that people are taking positions along parties like APC, legislators are supporting their president. We have elections and I don't think they will go against their president. So, there's no way we could have gotten the veto," Mr. Saraki said.
Naija News recalls President Buhari, for the fourth time, refused to assent the electoral bill in December.
With his decline, the National Assembly then had the option of overriding the veto but needs at least two-thirds of members to actualize this.
While some lawmakers called for the override, some others publicly spoke against such move.
Despite, these developments, however, Mr. Saraki is optimistic the bill will be signed by the president after the election.
"But it's not about the veto, I think the president should have reasoned above the politics and the election and signed it in the interest of the country."He acknowledged that it is a good bill and he said that (the) bill will be signed after his election. I think he should have risen above that and signed the bill."
#AskAtiku Will you sign the Electoral Amendment Bill 2018 as passed by the National Assembly?

— Kingsley Omose (@OmoseKingsley) January 22, 2019
Source: Naija News