Nigerians Seek To #EndSARS As IGP Adamu Decentralises FSARS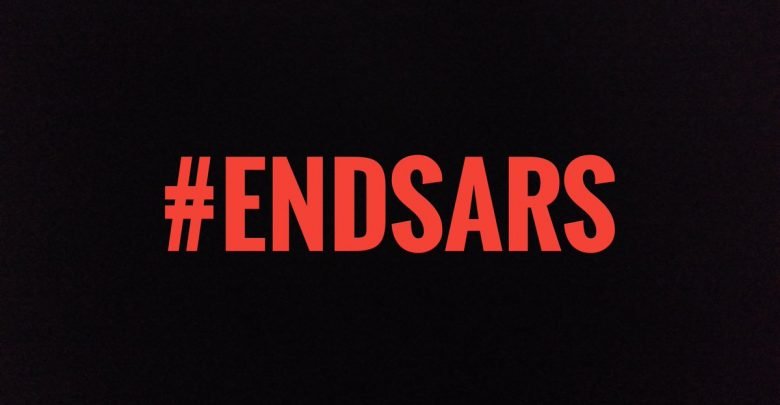 Nigerians have sought to #EndSARS in reaction to the directive by the Acting Inspector General of Police, Mohammed Adamu, to decentralise the operations of the Special Anti-Robbery Squad.
Naija News had reported earlier that the IGP decentralised SARS operations earlier centralised by his predecessor, Ibrahim Idris.
Adamu also disbanded the Special Investigation Panel (SIP) and Special Tactical Squad (STS) with immediate effect.
This online news platform understands that the new directive means FSARS will now be domiciled under the direct supervision of the Commissioners of Police in the 36 states of the Federation.
Apparently displeased with the development, Nigerians took to the micro-blogging site, Twitter to express their grievances with the new IG's action.
Naija News captured some of the reactions below…
https://twitter.com/Rouvafe/status/1087395580295475202
So SARS is now back to being SARS, not FSARS anymore. SARS is no longer under the IG's office, the commissioners of police now control them. Basically back to what it was before the #EndSARS campaign. One step forward, 2 steps backward. Nigeria.

— Chidi Okereke (@Chydee) January 21, 2019
https://twitter.com/Haywhy_Jah/status/1087378863766810625
BAD NEWS: The report of the disbandment of FSARS by the new IG of @PoliceNG is not a good development, what this means is that SARS has now been drafted back to take orders from State Police Commissioners. They have taken us back to were we started from.#EndSARS #ReformPoliceNG

— Olúyẹmí Fásípè AICMC (@YemieFash) January 21, 2019
Today in Mile 2, an 'officer' without uniform stopped me when I was in my NYSC UNIFORM and asked me to open my bag. My first question to him was "show me your identity". He told me that was it possible for him to stop me without being a policeman, I said yes.#EndSARS. @segalink.

— LA (@Mind_keypad) January 21, 2019
https://twitter.com/naiightt/status/1087364775225495553
https://twitter.com/ObajemuJnr/status/1087372888972374021
✔️From SARS to #EndSARS.
✔️From #EndSARS to FSARS.
✔️From FSARS back to SARS.
Buhari which Way?

"2 steps front, 8 Steps backwards." pic.twitter.com/uh5nMCUu5N

— JEREMY FRANKSON (@jerryfrankson) January 21, 2019
I wanted jubilate but the grammar thou, I quickly click on @segalink page bcs I know only him can explain this more better to us.
Back to Egypt again#EndSARS #ReformPoliceNG starts again

— Kehinde Emmanuel (@Kehindeemma01) January 21, 2019
https://twitter.com/Clinton_Vice_B/status/1087351673192878082
https://twitter.com/tolutezzy_/status/1087429589524234241
So SARS is back. The Nigerian government and those at the helm of affairs never wants you and I to be happy. Time to start another #EndSARS outcry.

— MrWhistle (@WhistleTalks) January 21, 2019
https://twitter.com/LordSurh/status/1087408070484025344
https://twitter.com/Latchenko/status/1087407373642334208
When Yahoo boiz heard SARS is back. 😂😂😂😂

#EndSARS pic.twitter.com/Tzn1ErnKAi

— iam_Joel✊🏾🇺🇸 (@Its_urboijoel) January 21, 2019
https://twitter.com/El_PrisciTO/status/1087372336419037184
So now I have to walk in fear again, I can't keep any hairstyle I want, I can't take my laptops and gadgets out of the house, leaving my receipts at home, now I can't travel in peace from state to state, without people accusing me wrongly. This new IG is a useless cunt #EndSARS

— Kaliiii 👑 (@Titanic_human) January 21, 2019
https://twitter.com/Clinton_Vice_B/status/1087349061609500672
https://twitter.com/OsasCruz/status/1087339792151572480
https://twitter.com/Jokunle/status/1087427291251126272
https://twitter.com/iam_doctormayor/status/1087400657986965505
Just called my barber
Dreads don tire me , I'm not scared #EndSARS

— Doma G 🇳🇬 (@thegaawa) January 21, 2019
The new IG is taking us back.

Like APC change https://t.co/kc5Annbny0

— IKECHUKWU (@iykimo) January 21, 2019
https://twitter.com/Kyaqy/status/1087373248034234369
✔From SARS to #EndSARS ✔️From #EndSARS to FSARS. ✔️From FSARS back to SARS. Buhari which Way now??? 2 steps front, 6 Steps backward. I'm scared #Copied @937RhythmFm pic.twitter.com/vOUYF3hY61

— Asian (@NessAustine) January 21, 2019