Nigeria Breaking News Today ,Tuesday January 22, 2019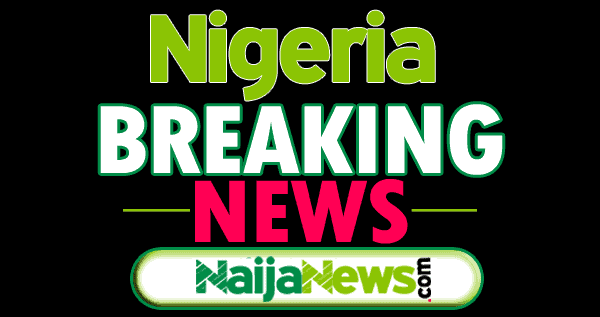 Welcome to the Naija News live breaking news update for January  21, 2019. Keep in touch with all the very latest news headlines from across Nigeria today. We will be bringing you regular updates throughout the day of all the breaking news and events from across Nigeria.  We will also update you on pictures, video, tweets and comments covering the latest happening across Nigeria.  If you have some information you can contact us via mail: [email protected] 
FG N163 Billion Commitment Not Good Enough To End ASUU Strike
The federal government N163 Billion commitment to the universities from the Tertiary Education Trust Fund (TETFund), on Monday Night was not good enough to halt the strike action embarked upon by the Association of Staff Union of University.
The Minister of Labour and Employment, Mr. Chris Ngige revealed the commitment of the federal government while addressing newsmen after a closed-door reconciliatory meeting with leaders of the union on Monday in Abuja.
FSARS: #EndSARS Convener Fumes, Says 'IGP Has Taken Us Back To The Dark Days'
The convener of the #EndSARS Movement, Segun Awosanya has kicked against the directive by the Acting Inspector General of Police, Mohammed Adamu, to decentralize the operations of the Special Anti-Robbery Squad.  Naija News had reported earlier that the IGP decentralized SARS operations earlier centralized by his predecessor, Ibrahim Idris.
Hoodlums Disrupt Lagos Senator's Town Hall Meeting
Some suspected hoodlums have reported disrupted a political town hall meeting at the Indoors Pavilion Sport of Digital Bridge Institute (DBI) at Oshodi, hosted by Senator Solomon Olamilekan Adeola AKA (Yayi). The senator was reported meeting with artisans, market women and physically challenged people within the district when the hoodlum attacked.
Police Hold On To Dino Melaye Despite Court Orders To Release Him
Senator Dino Melaye, representing Kogi west, is still being held hostage by the police, despite meeting his bail conditions. Last Friday, a high court in Abuja granted Melaye bail on health grounds after about two weeks in detention.  Yusuf Halilu, the judge, had granted the senator bail on health grounds. The bails conditions included presenting three sureties who reside and have properties in Abuja. The lawmaker met the conditions on Monday.
'We Will Never Compromise Our Integrity' Says INEC
The chairman of the Independent National Electoral Commission (INEC), Mahmoud Yakubu, says the commission will never compromise its integrity.  Naija News reports that Yakubu made this comment at a meeting with Mohammed Adamu, acting inspector-general of police on Monday in Abuja, Nigeria's capital.
President Buhari Expresses Sadness As Several Dies During APC Rally
President Muhammadu Buhari has expressed sympathy for those injured during a political rally of the All Progressives Congress (APC) at Ramat Square, Maiduguri, Borno State. Several men and women of the party, who wanted a classic view of Assembly speakers, climbed onto the roofs of the pavilions, one of which came down crashing on other spectators.
Malam Garba Shehu, the president's special assistant for media and publicity, said Monday that the president, who had expressed regret for the incident, had prayed for the speedy recovery of those affected
Ignore Obasanjo, He's One Of Nigeria's "Expired Leaders" – Tinubu
The national leader of the All Progressive Congress (APC), Bola Ahmed Tinubu, has called on Nigerians to disregard former president Olusegun Obasanjo criticism of President Muhammadu Buhari, saying Obasanjo criticism as was in bad faith.
Tinubu, who described Obasanjo as one of the country's  "expired leaders", boasted that if the association of persons he described as "angry old men" refuses to vote Buhari, he'll still get 95% of votes0.
ASUU: President Buhari Orders Ngige To End Strike
President Muhammadu Buhari has directed the Minister of Labour and Employment, Chris Ngige, to do all in his power to end the ongoing industrial action by the Academic Staff Union of Universities (ASUU). Ngige made the order of the president known during the resumption of negotiation with the leadership of ASUU on Monday.
How To Apply For Nigerian Navy Recruitment 2019 (Requirements/Positions)
The Nigerian Navy has announced massive nationwide recruitment into the force for this year (2019).  Naija News reports that applicants must be between the ages of 18 – 22 years at the time of entry into the Training school for school certificate holders or 24 – 26 years of age for those with higher qualifications such as Nurses, NCE and ICT et al.
Amaechi Lambastes Obasanjo For Comparing Buhari To Abacha
The Director General of the Muhammadu Buhari campaign organization, Rotimi Amaechi, has narrated how he was forced by former President Olusegun Obasanjo, to go on exile in Ghana for 10 months.
Amaechi was responding to former President Olusegun Obasanjo, who likened President Buhari's administration to that of the "Abacha era".
Naija News Is Recruiting
Naija News is a wonderful place to kick start or build your career in the thriving media industry. We give you wings to fly and we don't restrict your ability to be creative and innovative when it comes to news reporting and content creation.
Follow Due Process With CJN Case – Bakare To Buhari
President Muhammadu Buhari-led federal government have been urged to follow due process in the trial of Walter Onnoghen, chief justice of Nigeria (CJN). Bakare, serving overseer of the Latter Rain Assembly, gave the message while delivering his state of the nation address in Lagos yesterday.
Osinbajo Replies Obasanjo Over Attack On Buhari, TraderMoni (Full Text)
Osinbajo Replies Obasanjo Over Attack On Buhari, TraderMoni (Full Text)
Nigeria's Vice President, Yemi Osinbajo has described the criticism of the TraderMoni microcredit scheme by former President Olusegun Obasanjo as an "absurdity". Osinbajo said to label such "people-friendly" scheme as "idiotic" is also an affront to the sensibilities of hardworking Nigerians who are beneficiaries of the micro-credit scheme.
Universities That Pull Out Of Strike Will Regret Their Actions – ASUU
he President of the Association of Staff Union of Universities, Prof. Biodun Ogunyemi has on Monday evening said that institutions that pulled out of the ongoing strike and opened their doors to students will regret their action in future. Ogunyemi made this known while speaking to The Punch correspondent, who asked on his view on the perceived disunity in the union's ranks.
Download NAIJA NEWS app: