Tunde Bakare Speaks On What Is Wrong With Nigerian Leaders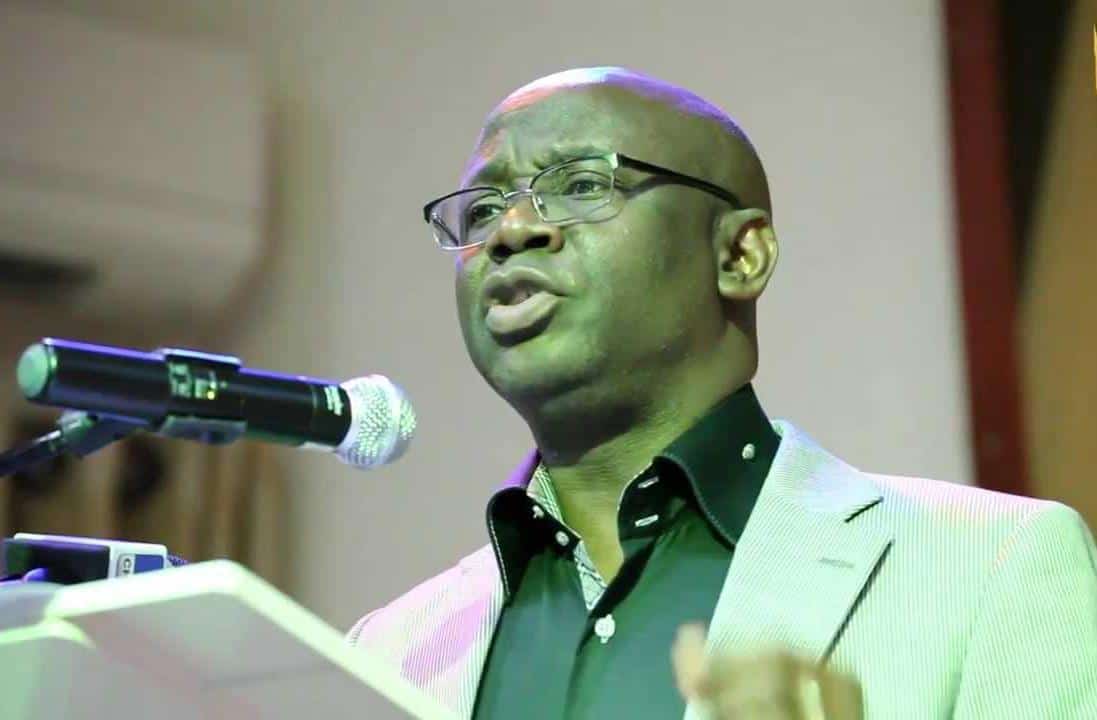 Tunde Bakare Prays For Nigeria
Tunde Bakare, serving overseer of the Latter Rain Assembly, says he is tired of speaking to the deaf about the issues bedeviling Nigeria as a country.
Naija News reports that Pastor Bakare had some weeks ago,  told President Muhammadu Buhari that he (Bakare) will become the 16th president of Nigeria.
Just before he delivered his regular state of the nation address in Ogba, Lagos, Bakare said he had initially decided not to give the customary address because those expected to act have not done the needful.
Praying for the nation, Bakare said: "to whom do we go, you (Jesus) only have the word of life; our nation is sick, our leaders are not well, it appears the disease is incurable, therefore, only you can cure it."
"We know there is still a balm in Gilead, so this day we ask as the church of the living od, do what only you can do, do not leave us in this mess, heal our nation, give us leaders after your heart," he prayed.
Bakare added that God's whirlwind will blow across Nigeria and destroy the wicked, the enemies of Nigeria, in the days ahead.
He went on to speak about his plans to cancel the state of the nation broadcast prior to God's intervention.
"I need to lay the foundation before the state of the nation; very early in the year, my son Olusegun asked me if there will be a state of the nation broadcast in January, so the moment of truth telecast tapes could be rearranged accordingly," he said
"I categorically told him there will be none, because I am tired of speaking to the deaf, however, while resting at home on January the 6th, the word of the Lord came to me strongly; the Lord said to me, 'there can be no confirmation without proclamation, I have a word for your nation'
"Whenever He says that, who I am?"
Download NAIJA NEWS app: