Kevin De Bruyne Speaks On His Successive Injuries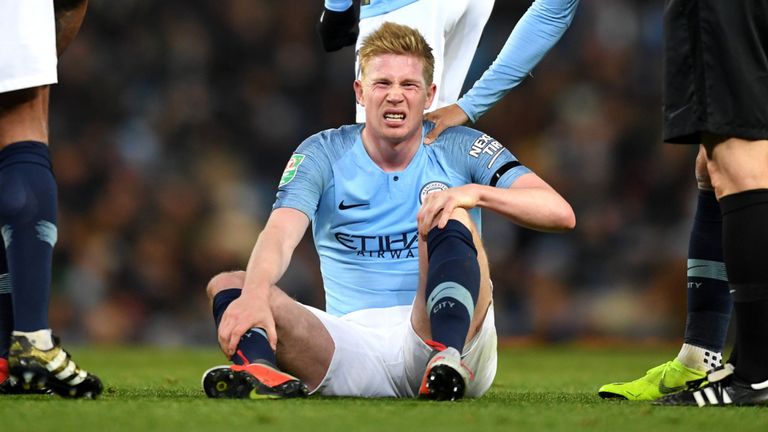 Manchester City player, Kevin De Bruyne, while speaking on the successive injuries he went through, stated that it is "mentally hard" but claim he is happy with playing for his club.
The winger was part of Manchester City's success last season but has only appeared this season for his side eight times.
The Blues head coach, Pep Guardiola, has granted the Belgium playmaker playing time after coming back from his knee injury.
"I'm getting better obviously," said De Bruyne.
"You need the run of games where you play a lot because I'm not used to playing every three days.
"But I'm getting there. I'm happy with the way I'm performing. It's not the same as it was last year, but that's what you can expect.
"I've been out since the World Cup and to come back twice is mentally hard, but I'm happy to be here to play football again."
The 27-year-old player made his first Premier League appearance on December 26 after his side defeated Huddersfield 3-0, to lift them back into top four.
"There's two teams and even Tottenham, who have so many points at this stage of the season," said De Bruyne.
"It's quite remarkable because in a lot of seasons you would already be 10 or 12 points ahead, but this season it's tight and I like it. I like it to be competitive. In the end, that's what it's all about."