Channels TV Boss, John Momoh Quits As BON Chairman After Presidential Debate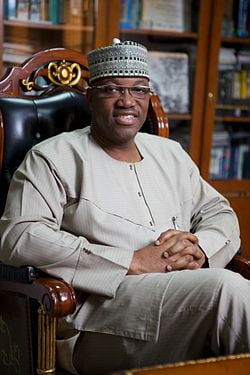 The Chairman, Channels Media Group, Mr John Momoh, has left his position as Chairman of the Broadcasting Organisation of Nigeria (BON).
Momoh's resignation was announced at the presidential debate organised by the Nigeria Elections Debate Group (NEDG) and the Broadcasting Organisations of Nigeria (BON) which held on Saturday in Abuja.
Naija News reports that the announcement was made by Godfrey Ohuabunwa, who said he was now the acting Chairman of BON after Momoh's resignation.
Officially announcing the new position, Ohuabunwa said: "I want to let you know that John Momoh has just left as the Chairman of BON and I am the newest chairman of BON."
This online news platform understands that Ohuabunwa is currently the Group Managing Director at Gospell Digital Technology.
Meanwhile, John Momoh was elected BON Chairman on Wednesday, July 27, 2016, at the annual delegates' conference in Abuja, Nigeria's capital.
Momoh polled 51 votes, defeating Abbas Dalhatu, from Freedom radio in Kano, who had 12 votes.
The Channels TV boss, who is of Etsakọ extraction in Edo State, was the first private television owner to hold the position.