Investigative Journalist Ahmed Husein Assassinated In Ghana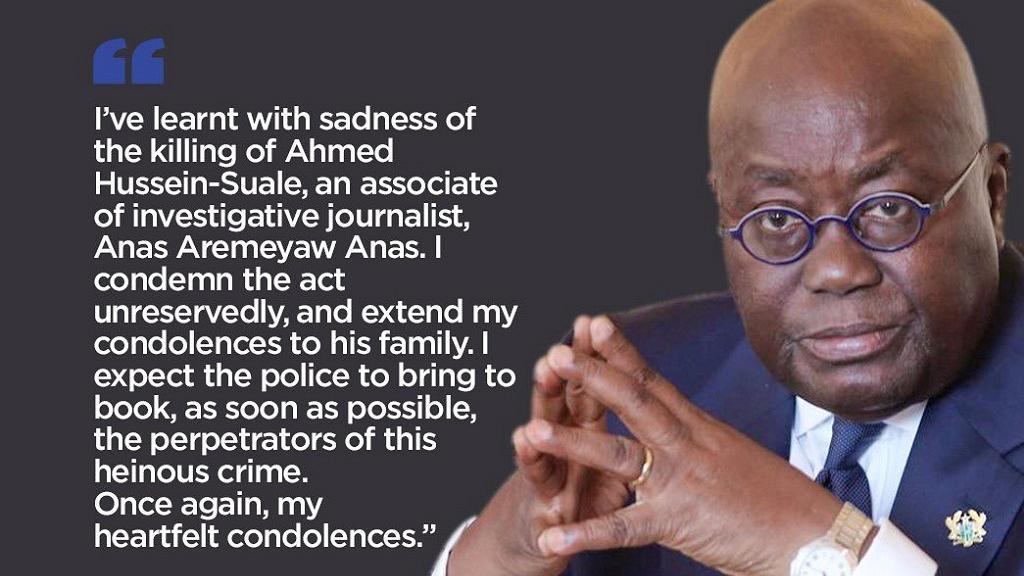 An investigative journalist who had been involved in a massive investigation into corruption in African football was shot dead Wednesday night as he was returning home to Accra, Ghana's capital, according to reliable sources.
Ahmed Husein was part of the team of undercover reporters headed by the famous journalist Anas Aremeyaw Anas, who broke out last year a huge scandal of corruption and match fixing, leading to heavy sanctions from international bodies.
A police officer told Nigeria News on condition of anonymity that the journalist was shot in the chest and neck, shot by men who have not yet been identified.
The murdered journalist recently lodged a complaint after a ruling party chieftain threatened him.
Anas Aremeyaw Anas reacted Thursday on the social network Twitter: "Sad news, but we will not be silenced. Rest in peace, Ahmed.
Indignation and anger of the corporation
The National Media Commission condemned this act and called on the police to conduct a thorough investigation. "It is in the interest of the nation to stop the perpetrators of this crime," said committee chairman Yaw Boadu Ayeboafo.
Many Ghanaian journalists have also condemned the murder of the 34-year-old journalist on social media, who played a key role in Anas Aremeyaw Anas' recent investigation. "Number 12", an explosive documentary released in June 2018, trapped dozens of Ghanaian and continental arbitrators and several leaders of the Ghanaian Federation, including its president, by offering them bribes.
Following the scandal, more than 50 African referees have been suspended by the Confederation of African Football ( CAF ).
Ghana's president, Kwesi Nyantakyi, was filmed with potential "investors" (undercover journalists) who offered lucrative contracts with the Ghanaian government for millions of dollars. He resigned after being suspended for three months by the International Football Federation (FIFA).
Download NAIJA NEWS app: