Ekiti State Assembly Impeaches Deputy Speaker For The Second Time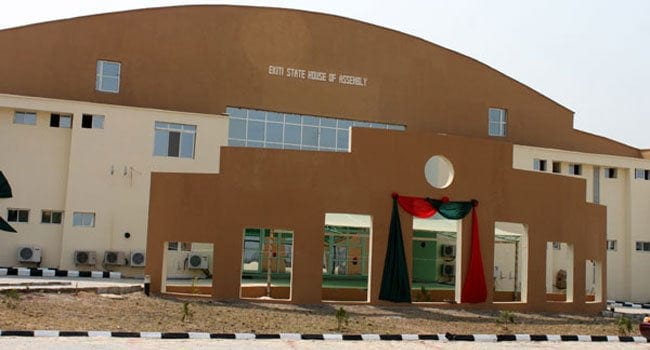 The Deputy Speaker of Ekiti State House of Assembly, Mr Segun Adewumi, has on Thursday been impeached by the house.
According to Channels Television, the removal of Mr. Adewumi, was instigated by allegation of gross misconduct brought against him.
The members of the house, without wasting time elected Olamiposi Omodara as the Deputy Speaker of the house.
The lawmaker, (Ekiti West Constituency I) who had once been impeached from the same position sometime in 2015 by pro-Fayose groups in the house for allegation bordering on disloyalty, was reinstated back to his position few days before governor Kayode Fayemi inauguration.
Back then, the Assembly accused Adewumi of committing several acts including personal conducts likely to bring the Assembly to disrepute, obvious threat to peace of members and obstruction of constitutional functions of 'The House.'